Bask Your Big Belly in the Sun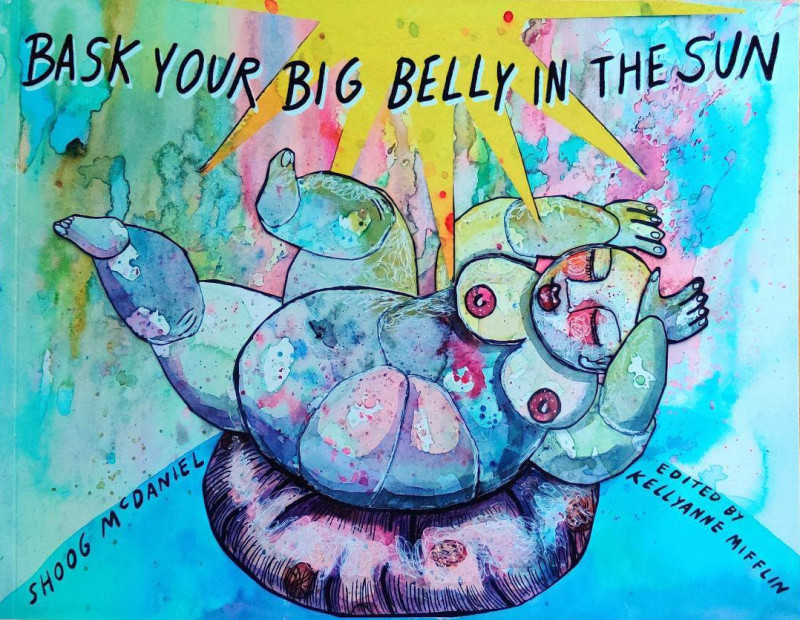 Bask Your Big Belly in The Sun is a celebration of fat bodies in joyful communion with nature.
From the author: This book came to me intuitively via dreams of finding fat liberation among the ferns. I wanted to paint fat people connecting with nature, becoming entangled in wild ecosystems, and in turn finding hope and joy. This book is an invitation to allow yourself to hold these undeniable communications and reflections with the natural world around us. Like the beautiful manatee, let your big belly keep you afloat.
This book contains drawings of naked bodies, but no sexual content.
---
Product Details
---