Across a Field of Starlight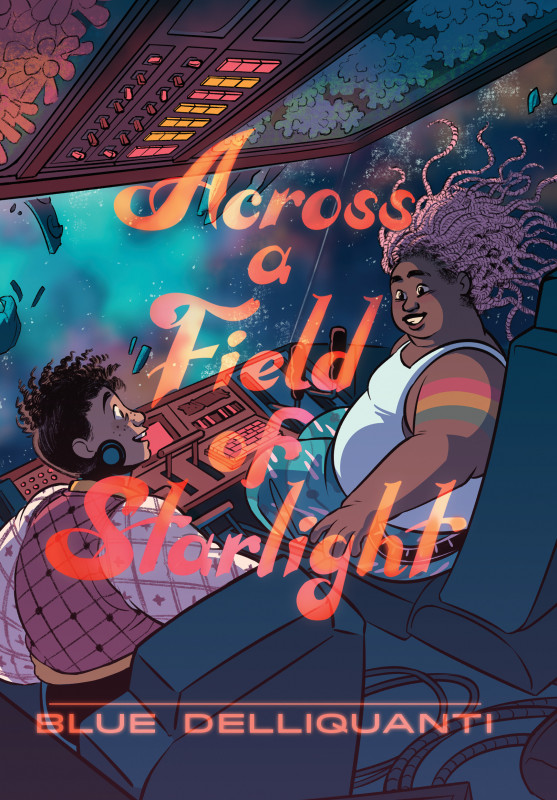 Note: Discount inventory sales are final. Discounted books may have shelf wear, markings, stickers, or other cosmetic imperfections.
An epic sci-fi graphic novel romance between two non-binary characters as they find one another through time, distance, and war. An amazing story that explores the complexity of human nature and what brings us together.
When they were kids, Fassen's fighter spaceship crash-landed on a planet that Lu's survey force was exploring. It was a forbidden meeting between a kid from a war-focused resistance movement and a kid whose community and planet are dedicated to peace and secrecy.
Lu and Fassen are from different worlds and separate solar systems. But their friendship keeps them in each other's orbit as they grow up. They stay in contact in secret as their communities are increasingly threatened by the omnipresent, ever-expanding empire.
As the empire begins a new attack against Fassen's people--and discovers Lu's in the process--the two of them have the chance to reunite at last. They finally are able to be together...but at what cost?
This beautifully illustrated graphic novel is an epic science fiction romance between two non-binary characters as they find one another through time, distance, and war.
Loved by our collective!
"Across a Field of Starlight" is a YA graphic novel in the tradition of some of our favorite radical sci-fi storytellers. Two non-binary teens from very different worlds meet amidst a drawn-out war, becoming intergalactic pen pals and devoted friends. Through their messages we learn about the players in this conflict: a powerful empire, a relentless resistance army, and an egalitarian society of humans and AI on the run. Blue Delliquanti breathes life into a very queer cast of characters who must find the courage to question their directives and create new paths towards freedom. It is beautifully illustrated, heartwarming, and unapologetically anti-authoritarian. Dear publishers, these are the revolutionary stories we want to read. More of this!!!

Content Warnings: war, non-lethal injuries, hunger, death of parents (not depicted).
---
Product Details
Paperback

352 pages

ISBN

9780593124130

Publisher

Random House Graphic (2/8/22)

Dimensions

6.8 x 1 x 8.3 inches

Tags
---