Black Boy Smile
A Memoir in Moments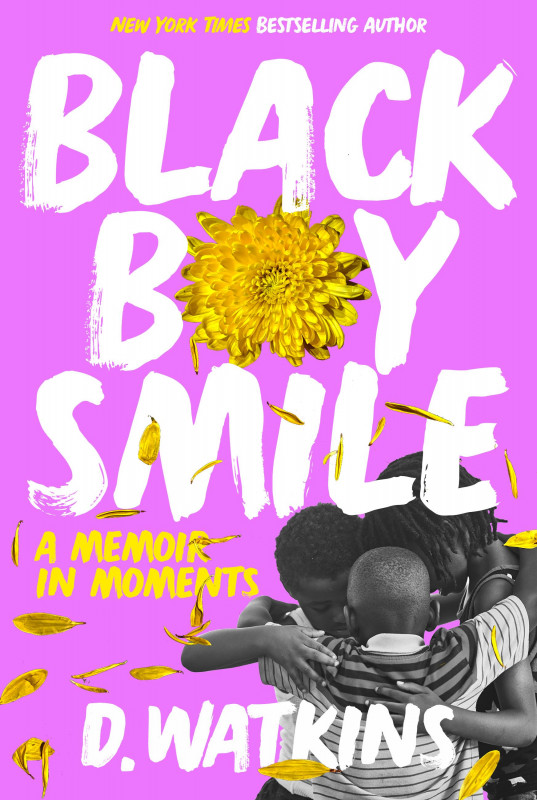 By D. Watkins
At nine-year-old, D. Watkins has three concerns in life: picking his dad's lotto numbers, keeping his Nikes free of creases, and being a man. Directly in his periphery is east Baltimore, a poverty-stricken city battling the height of a crack epidemic just hours from the nation's capital. Watkins, like many boys around him, is thrust out of childhood and into a world where manhood means surviving by slinging crack on street corners and finding himself on the wrong side of pistols. For thirty years, Watkins is forced safeguard every moment of joy he experiences, or risk losing himself entirely. Now, for the first time, Watkins harnesses these moments to tell the story of how he matured into the D. Watkins we know today--beloved author, college professor, editor-at-large of Salon.com, and devoted husband and father.



Black Boy Smile lays bare Watkins' relationship with his father and brotherhoods with boys around him. He shares candid recollections of early assaults on his body and mind and how he coped through stoic silence disguised as manhood. His harrowing pursuit for redemption, written in his signature street style, pinpoints how generational hardship, left raw and unnurtured, breeds toxic masculinity. Watkins discovers a love for books, is admitted to two graduate programs, meets with his future wife--an attorney--, and finds true freedom in fatherhood.



Equally moving and liberating, Black Boy Smile is D. Watkins' love letter to Black boys in concrete cities, a daring testimony that brings to life the contradictions, fears, and hopes of boys hurdling headfirst into adulthood. Black Boy Smile is a story that proves that when we acknowledge the fallacies of our past, we can uncover the path toward self-discovery. Black Boy Smile is the story of a Black boy who healed.
---
Product Details
Hardcover

240 pages

ISBN

9780306924002

Publisher

Legacy Lit (5/17/22)

Dimensions

5.5 x 0.8 x 8.3 inches

Tags

Tags

baltimore
---