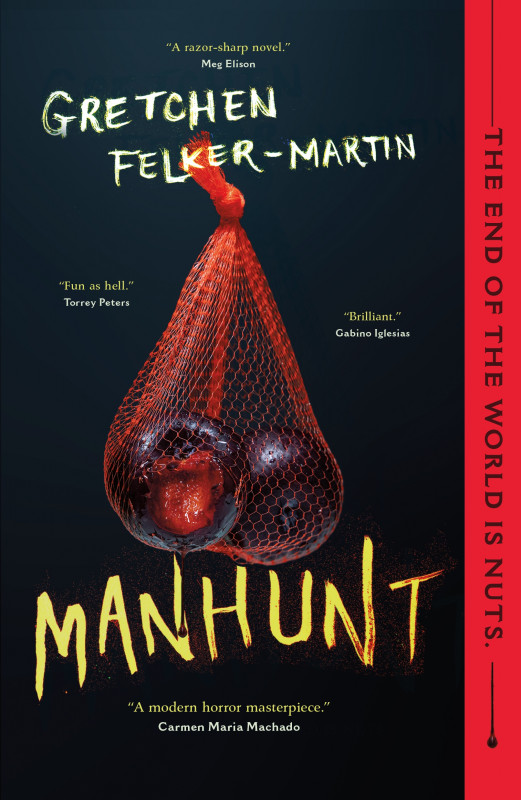 Y: The Last Man meets The Girl With All the Gifts in Gretchen Felker-Martin's Manhunt, a fast-paced body horror that examines a post-apocalyptic world through the lens of trans women and trans men trying to survive.
Beth and Fran spend their days traveling the ravaged New England coast, hunting feral men and harvesting their organs in a gruesome effort to ensure they'll never face the same fate.
Robbie lives by his gun and one hard-learned motto: other people aren't safe.
After a brutal accident entwines the three of them, this found family of survivors must navigate murderous TERFs, a sociopathic billionaire bunker brat, and awkward relationship dynamics--all while outrunning packs of feral men, and their own demons.
"A modern horror masterpiece." --Carmen Maria Machado, bestselling author of In the Dream House
"Keeps up a relentless velocity while just being plain fun as hell." --Torrey Peters, author of Detransition, Baby
"Prepare to take a bite that will stain your jaws red. --Meg Elison, author of The Book of the Unnamed Midwife
"Timely and necessary, this is extreme horror that says something. Listen to it." --Gabino Iglesias, author of Coyote Songs
Loved by our collective!
A speculative horror that reads like The Walking Dead meets SCUM Manifesto, this book is not for everyone. It probably isn't for you. Easily the most transphobic thing I've ever read and packed with over-the-top violence, Felker-Martin has crafted something truly degenerate yet undeniably brilliant.
---
Product Details
Paperback

304 pages

ISBN

9781250794642

Publisher

Tom Doherty Associates (2/22/22)

Dimensions

5.4 x 0.5 x 8.3 inches

Tags
---