The Blueprint
Ending The Fur Industry, A Complete Guide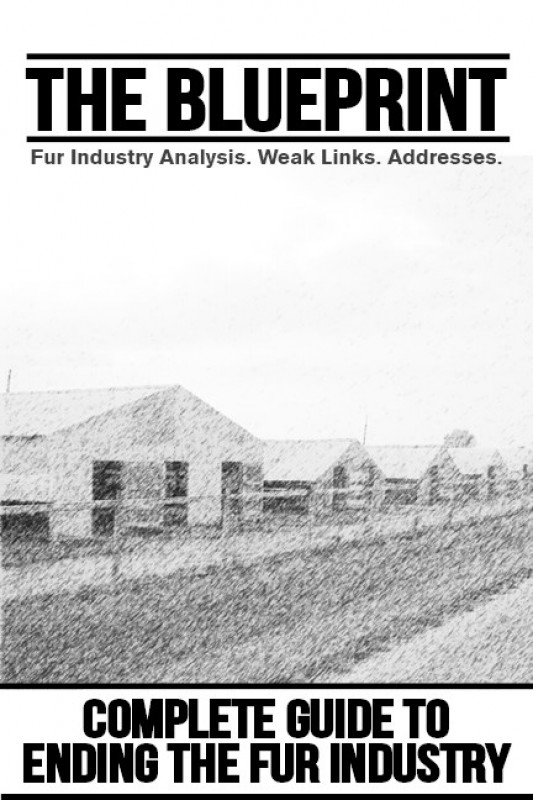 Categories
By Peter Young
The Blueprint compiles decades of fur farm data and analysis to form the first complete guide for activists working to end the fur industry.
The Blueprint contains hundreds of mink & fox fur farm addresses, fur farm photos, detailed notes on fur farms, and the top six weaknesses in the US fur industry to form a concise guide to end mink & fox farming forever.
In 2009, The original Blueprint - a PDF and a limited run print edition - compiled the largest-ever collection of fur industry address and intelligence.
Exhaustively researched & updated for the 2020s, the new Blueprint offers fully updated data on fur industry targets: Over 100 newly discovered farms, updated list of closures, and 17 pages of analysis on the top 6 weaknesses in the industry (vaccines, melatonin implants, more).
For anyone wishing to strike a death blow against the cruel fur industry, The Blueprint is the guide.
---
Product Details
Paperback

154 pages

ISBN

9781732709683

Publisher

Warcry Publishing (2/5/20)

Dimensions

6 x 0.4 x 9 inches
---