Light Up the Night
America's Overdose Crisis and the Drug Users Fighting for Survival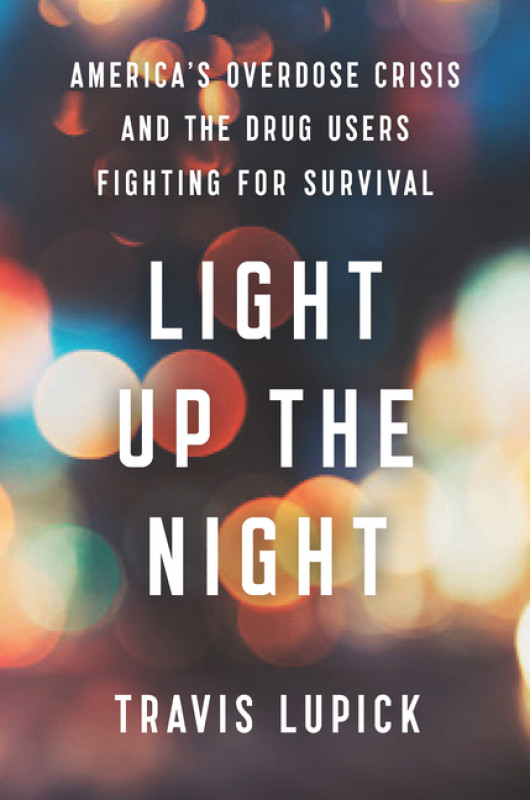 A revelatory, moving narrative that offers a harrowing critique of the war on drugs from voices seldom heard in the conversation: drug users who are working on the front lines to reduce overdose deaths
When the news began to break (and break) about the impending opioid epidemic, the story was reliably about despair, addiction, and death. As the story developed to include the criminal actions of Big Pharma, and the heartbreak of relatives who had lost loved ones to overdoses, it continued to leave out one vital perspective: that of the drug users fighting to live--and to help others live as well.
Across the country, drug users are organizing themselves in response to the growing number of overdose deaths and demanding that addicts be given the same rights as other citizens. Set against the backdrop of the overdose crisis, Light Up the Night provides an up-close look at how drug users navigate policies that criminalize them through the ongoing failed war on drugs. It chronicles a growing social change movement led by drug user activists whose goal is to save lives, end stigma, and inspire commonsense policy making.
Told from embedded reporting focused on two local activists, Jess Tilley in Massachusetts and Louise Vincent in North Carolina, this is the story of the courageous people stepping in where the government's public health policies have failed, standing on the front lines of the underground effort to help drug users use drugs safely, reduce harms, and live with dignity.
---
Product Details
Hardcover

256 pages

ISBN

9781620976388

Publisher

The New Press (1/4/22)

Dimensions

5.5 x 0.5 x 8.5 inches

Tags

Tags

harm reduction
---