I Will
How Four American Indians Put Their Lives on the Line and Changed History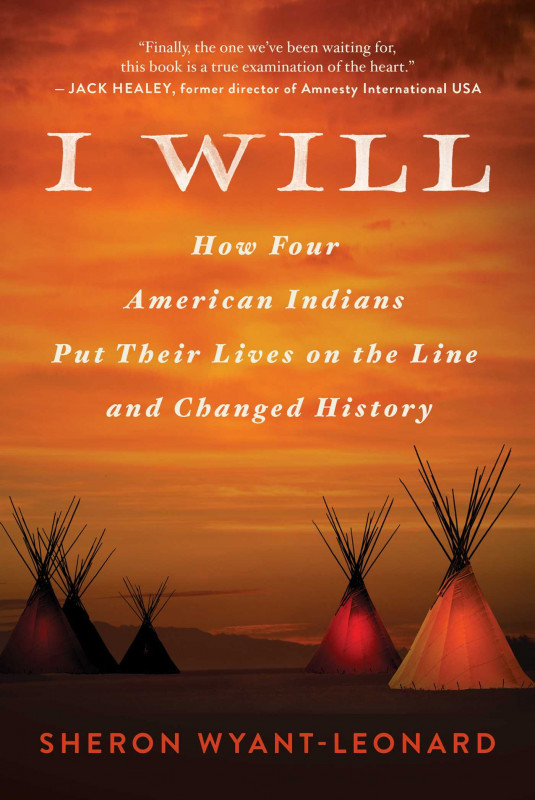 Categories
A unique portrayal of four members of the American Indian Movement--with fascinating full-color images created by Leonard Peltier!
In I Will, Sheron Wyant-Leonard weaves the personal recollections of four members of the American Indian Movement--Leonard Peltier, Dennis Banks, Dorothy Ninham, and her husband Herb Powless--into a unique narrative to expose their trials and tribulations over the course of two decades. 
When the last gunshots of the Indian Wars of the nineteenth century faded away, a dark and desperate time began for Native American people. Poverty, neglect, and hopelessness hung over the land. But as the seventies dawned, a powerful movement for change by newly urban Indians was born with the words "American Indian Movement." This story includes a brief look at their childhoods as told by the people who lived it, including their government boarding schools, reservation life, the fight against termination, and the founding of their resistance with building takeovers and government saboteurs, a prison escape, including the largest FBI manhunt in history. They walked the line between courage and fear and changed the direction of Native history forever.  
---
Product Details
Hardcover

352 pages

ISBN

9781951627768

Publisher

Arcade Publishing (7/20/21)

Dimensions

6 x 0.9 x 9 inches
---