Nonbinary Anarchist Pride Flag Sticker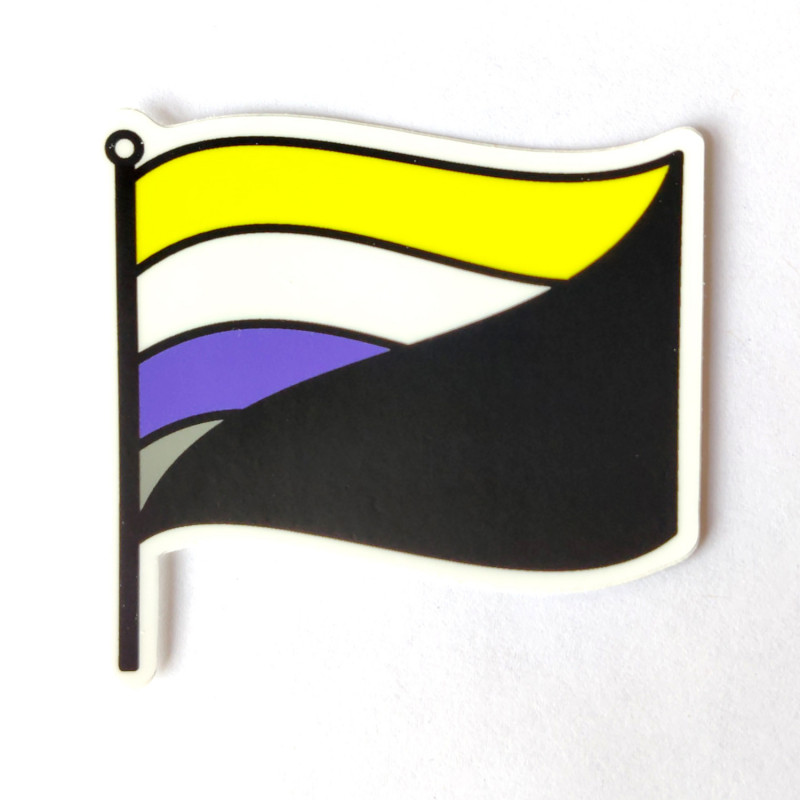 This durable vinyl sticker is a mashup of the bisected anarchist flag, traditionally red and black, with the contemporary nonbinary pride flag.
The colors black and red have been used by anarchists since at least the late 1800s when they were used on cockades by Italian anarchists in the 1874 Bologna insurrection and in 1877 when anarchists entered the Italian town Letino carrying red and black flags to promote the First International. Diagonally divided red and black flags were used by anarcho-syndicalists in Spain such as the labor union CNT during the Spanish Civil War.
---
Product Details
Type

Sticker

SKU

S0117

Dimensions

2.5 x 2.4 x 0 inches

Tags

Tags

trans power
---