Mountain Justice
Homegrown Resistance to Mountaintop Removal, for the Future of Us All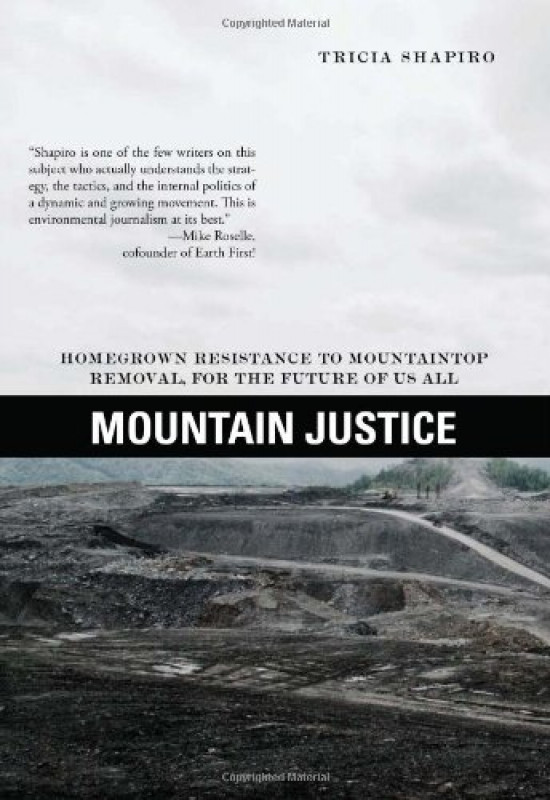 Categories
"Shapiro is one of the few writers on this subject that actually understands the strategy, the tactics, and the internal politics of a dynamic and growing movement. This is environmental journalism at it best."—Mike Roselle, Earth First! founder and author of Tree Spiker
Mountaintop removal (MTR) does exactly what it says: A mountaintop is stripped of trees, blown to bits with explosives, then pushed aside by giant equipment?all to expose a layer of coal to be mined. In recent years, local people fighting against MTR's destruction of their homes in West Virginia, Tennessee, Kentucky, and Virginia have invited volunteers from outside Appalachia's coalfields to help them bring national attention to this shameful practice, and abolish it. Since the Mountain Justice campaign began in 2005, dozens of local coalfield residents, students, Earth Firsters, and others have been arrested in nonviolent protest actions against MTR.
"This on-the-ground, insider report of a grassroots effort to end mountaintop removal in Appalachia is a fascinating account of why building solidarity across geographic, age, class, and philosophical lines in such struggles is so important but so hard."—Steve Fisher, editor, Fighting Back in Appalachia: Traditions of Resistance and Change
"Tricia Shapiro has told us the heart of the matter—the dignity, the strength, the loving kindness of the folk who have given all that they have to save a precious and enduring place on the Earth."—Jack Spadaro, whistleblower and former director of the National Mine Safety and Health Academy
Tricia Shapiro has been closely following and writing about efforts to end large-scale strip mining for coal in Appalachia since 2004. She lives on a remote mountain homestead in western North Carolina, near the Tennessee border.
---
Product Details
Paperback

360 pages

ISBN

9781849350235

Publisher

AK Press (11/1/10)

Dimensions

5.6 x 0.9 x 8 inches
---