Melena's Jubilee
The Story of a Fresh Start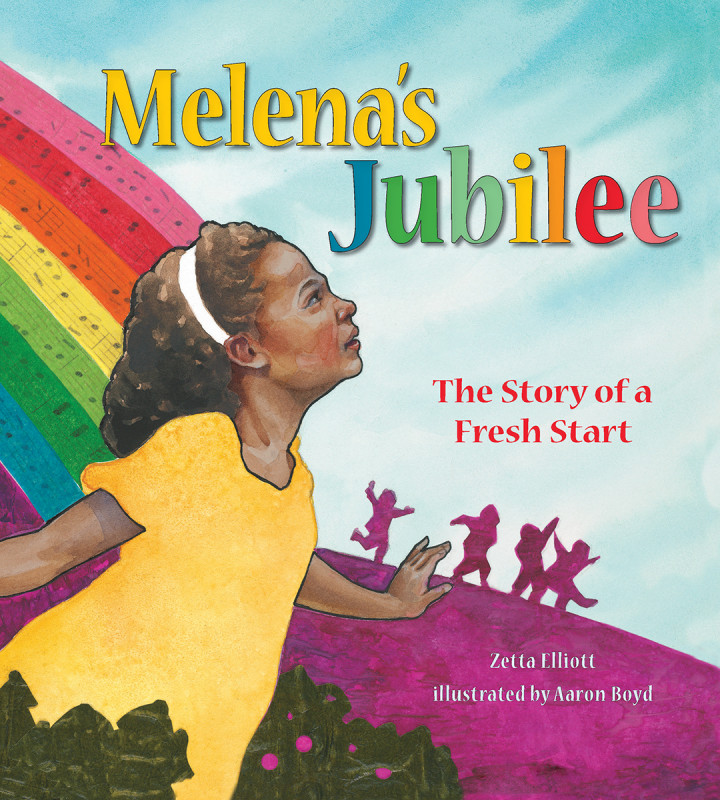 Note: Discount inventory sales are final. Discounted books may have shelf wear, markings, stickers, or other cosmetic imperfections.
Forgive and be forgiven. It sounds so appealing--why doesn't it happen every day? Finding herself forgiven on a rain-scrubbed morning after a difficult day, Melena seizes her fresh start and shares the song in her heart with her family and friends. It's a day of new beginnings. It's Melena's jubilee.
This story introduces children to the concept of jubilee, which stresses the important principles of debt relief, generosity, and forgiveness. Aaron Boyd's mixed-media illustrations are as bright and vivid as a sun-washed day.
I write predominantly about Black children because I grew up believing I was invisible in the real world, and it hurt just as much to discover that I was also invisible in the realm of the imaginary. I write the books I wish I had had as a child.--Zetta Elliott
---
Product Details
Paperback

32 pages

ISBN

9780884485605

Publisher

Tilbury House Publishers (5/18/21)

Dimensions

9.1 x 0.2 x 10.1 inches

Tags
---