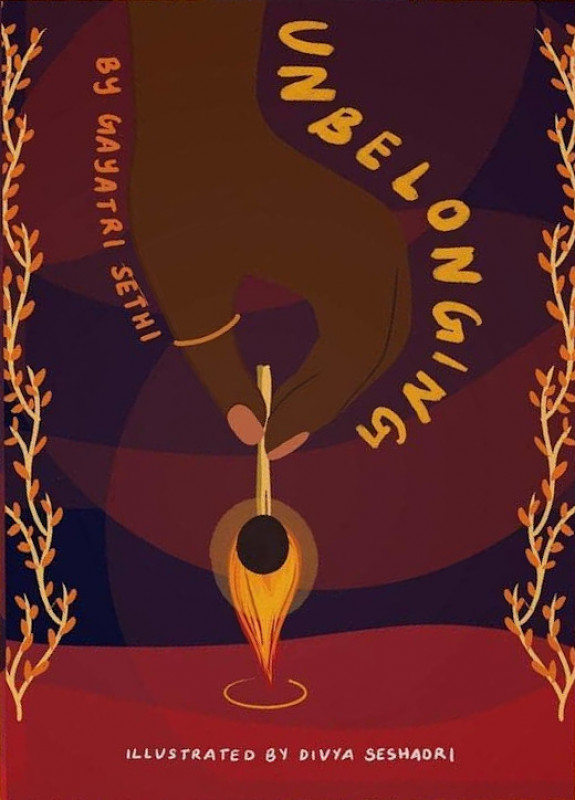 Categories
Where do those relegated to the margins find belonging?
In her luminous debut Unbelonging, Gayatri Sethi deftly interweaves verse, memoir, and a bold call to action as she recounts her experience searching for home in the diaspora.
Drawing upon her life story as a Tanzanian-born-Punjabi turned American educator and mother of biracial children, Sethi tells an intimate tale of stepping into her power while confronting misogyny, racism, and empire.
Spanning decades and continents–from Partition to the Black Lives Matter movement, South Africa to Atlanta–Unbelonging tells urgent truths, inspires critical self-reflection, and emboldens its readers to pursue radical forms of justice, compassion, and solidarity.
Loved by our collective!
Gayatri Sethi's genre-bending debut is a vulnerable meditation on diaspora and creating solidarity within the margins of the margins. In one of my favorite passages, Sethi offers, "may our existence be a balm." This book is a balm to those who have been othered in spaces that have claimed to love us. Unbelonging also demands accountability of those who use our own marginalized status to shield us from the part we play in upholding Imperialist White Supremacist Heteropatriarchy - bell hooks and other radical voices are frequently cited within these pages. There are journal prompts as well as spaces for the reader to contribute their own thoughts directly onto the page. If you do decide to accept this invitation (I recommend it!) your copy will become entirely unique to you. The deeply moving verses contained within Unbelonging are to be savored!
---
Product Details
Type

Paperback

ISBN

9781737055020

Publisher

Mango & Marigold Press (8/17/21)
---