Creative Care
A Revolutionary Approach to Dementia and Elder Care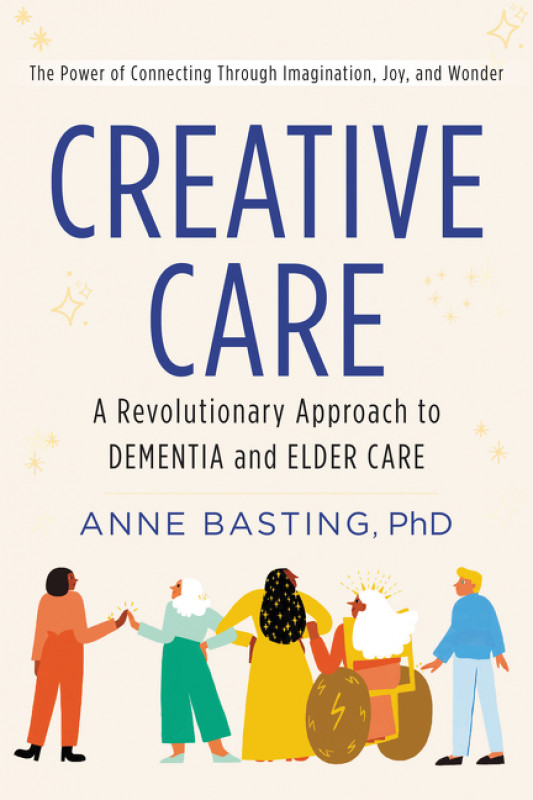 Categories
By Anne Basting
Note: Discount inventory sales are final. Discounted books may have shelf wear, markings, stickers, or other cosmetic imperfections.
A MacArthur Genius Grant recipient pioneers a radical change in how we interact with our elder loved ones, especially those suffering from dementia, as she introduces a proven method that uses the creative arts to bring light and joy to their lives.
"A love letter to aging."—Cynthia Orange, author of Take Good Care and Shock Waves
In Creative Care, Anne Basting lays the groundwork for a widespread transformation in our approach to elder care and uses compelling, touching stories to inspire and guide us all—family, friends, and health professionals—in how to connect and interact with those living with dementia.
A MacArthur Genius Grant recipient, Basting tells the story of how she pioneered a radical change in how we interact with our loved ones. Now used around the world, this proven method has brought light and joy to the lives of elders—and those who care for them. Here, for the first time, everyone can learn these methods.
Early in her career, Basting noticed a problem: today's elderly—especially those experiencing dementia and Alzheimer's—are often isolated in nursing homes or segregated in elder-care settings, making the final years of life feel lonely and devoid of meaning. To alleviate their sense of aloneness, Basting developed a radical approach that combines methods from the world of theater and improvisation with evidence-based therapies that connect people using their own creativity and imagination.
Rooted in twenty-five years of research, these new techniques draw on core creative exercises—such as "Yes, and . . ." and "Beautiful Questions." This approach fosters storytelling and active listening, allowing elders to freely share ideas and stories without worrying about getting the details "correct." Basting's research has shown that these practices stimulate the brain and awaken the imagination to add wonder and awe to people's daily lives—and provide them a means of connection, both with the world and with those caring for them.
Creative Care promises to bring light and hope to a community that needs it most.
---
Product Details
Type

Paperback

ISBN

9780062906182

Publisher

HarperOne (4/20/21)
---