The Operating System
An Anarchist Theory of the Modern State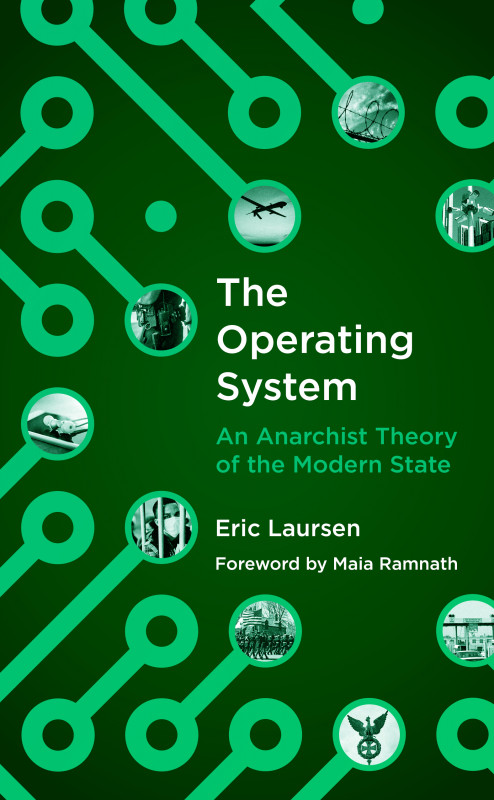 Categories
By Eric Laursen and Maia Ramnath
What do we mean when we talk about "the State"? Multiple polls show a growing disillusionment with the State and representative government as vehicles for progressive change, and particularly as means to tame capitalism, let alone as a basis for seeing beyond it. In a quick and readable format, Eric Laursen proposes thinking about the State in an entirely new way--not simply as government or legal institutions, but as humanity's analog to a computer operating system--opening up a new interpretation of the system of governance that emerged in Europe five-hundred years ago and now drives almost every aspect of human society. He also demonstrates powerfully why humanity's life-and-death challenges--including racism, climate change, and rising economic exploitation--cannot be addressed as long as the State continues to exercise dominion.
Loved by our collective!
With journalistic thoroughness, Laursen explores competing understanding of the State, their relationship to concepts such as government and nation, variations on the State model, the interdependence between capital and State, the consequences of statism, and the basis for opposition to it. This accessible book offers new ideas and digressions at each turn. Abolitionists may find Laursen's treatment of surveillance and policing particularly useful. Recommended in conjunction with Prison by Any Other Name: The Harmful Consequences of Popular Reforms by Victoria Law and Maya Schenwar.
---
Product Details
Paperback

170 pages

ISBN

9781849353878

Publisher

AK Press (5/4/21)

Dimensions

5.2 x 0.5 x 8 inches
---