Free City!
The Fight to Save San Francisco's City College and Education for All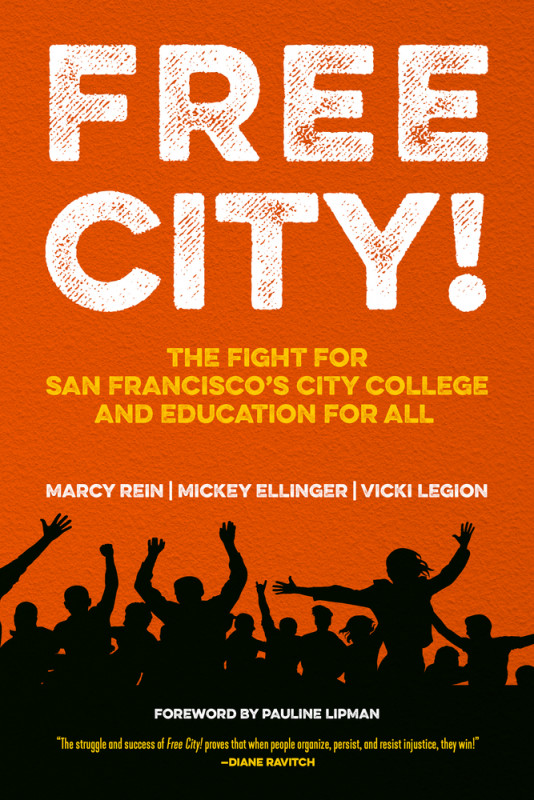 By Mickey Ellinger, Vicki Legion and Marcy Rein
Note: Discount inventory sales are final. Discounted books may have shelf wear, markings, stickers, or other cosmetic imperfections.
In 2012, the accreditor sanctioned City College of San Francisco, one of the biggest and best community colleges in the country, and a year later proposed terminating its accreditation, leading to a state takeover. Free City! follows the multipronged strategies of the campaign and the diverse characters that carried them out. Teachers, students, labor unions, community groups, public officials, and concerned individuals saved a treasured public institution as San Francisco's working-class communities of color battled the gentrification that was forcing them out of the city. And they pushed back against the national "reform" agenda of corporate workforce training that drives students towards debt and sidelines lifelong learning and community service programs. Combining analysis with narrative, Free City! offers a case study in the power of positive vision and solution-oriented organizing and a reflection on what education can and should be.
---
Product Details
Paperback

288 pages

ISBN

9781629638294

Publisher

PM Press (5/4/21)

Dimensions

6 x 0.5 x 9 inches

Tags

Tags

california
---