An American Covenant
A Story of Women, Mysticism, and the Making of Modern America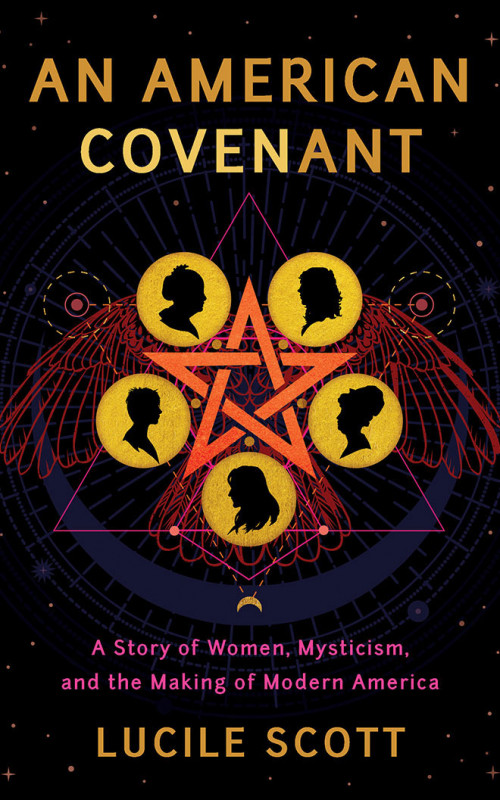 By Lucile Scott
A history of mystic resistance and liberation and of five women who transcended the expected to transform America.
For centuries, women who emerge as mystic leaders have played vital roles in American culture. For just as long, they've been subjugated and ridiculed. Today, women and others across the nation are once again turning to their mystic powers to #HexThePatriarchy and help fight the forces that seem bent on relegating them to second-class citizenry.
Amid this tumult, Lucile Scott looks to the past and the stories of five women over three centuries to form an ancestral spiritual coven: Marie Laveau, the Voodoo Queen of New Orleans; Cora L. V. Scott, nineteenth-century Spiritualist superstar; Helena Blavatsky, mother of Theosophy; Zsuzsanna Budapest, feminist witch and founder of Dianic Wicca; and Marianne Williamson, presidential candidate and preacher of the New Age Gospel of Love. Each, in their own ways, defied masculine preconceptions about power.
A scathing queer feminist history and a personal quest for transcendence, An American COVENant opens our eyes to the paths forged by women who inspired the nation in their own times--and who will no longer be forgotten or silenced in ours.
---
Product Details
Paperback

300 pages

ISBN

9781542091299

Publisher

Topple Books & Little a (10/6/20)

Dimensions

5.5 x 1 x 8.2 inches

Tags

Tags

occult
---