Gravity Pulls You in
Perspectives on Parenting Children on the Autism Spectrum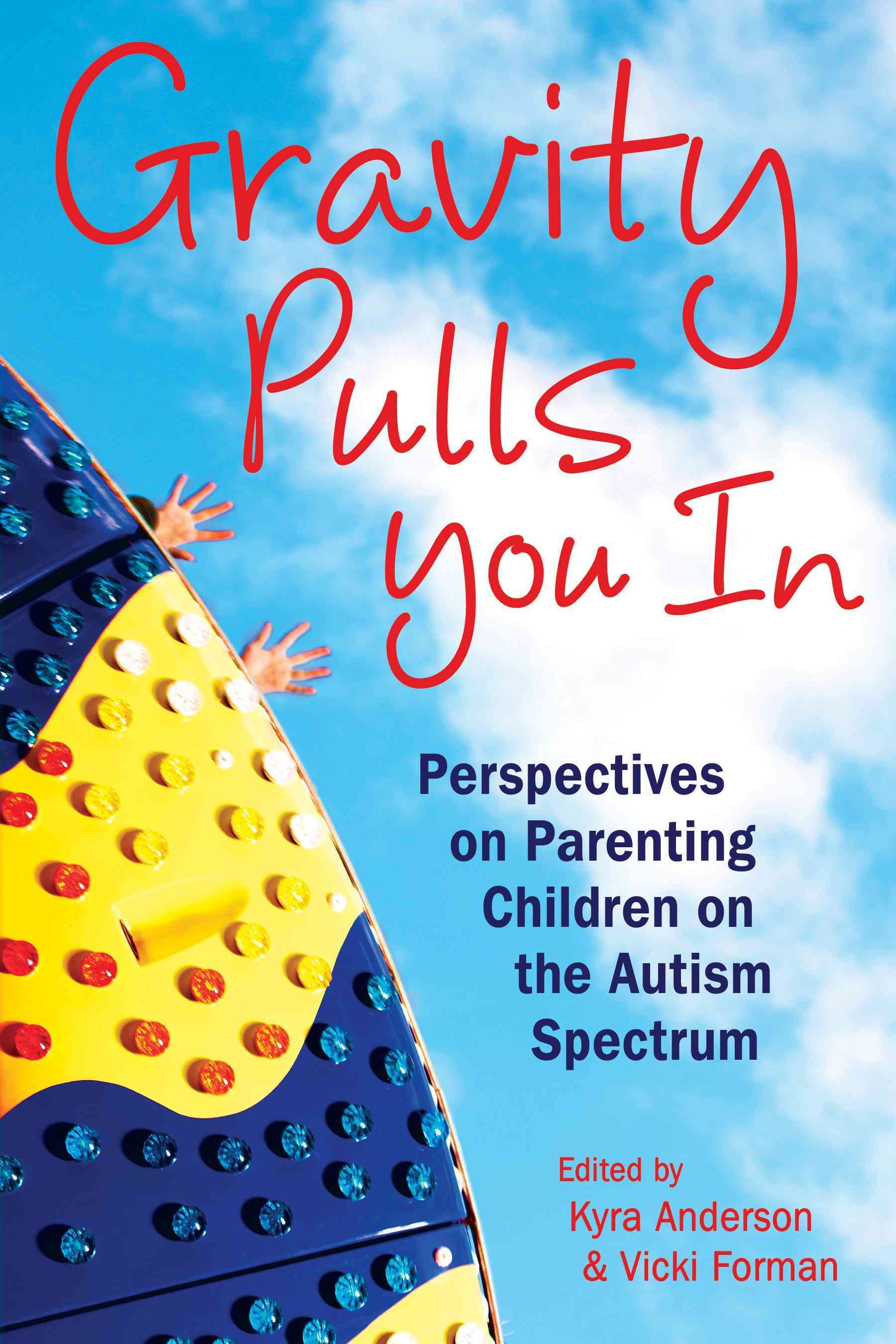 (Finalist in the Anthologies/Non-Fiction category of the 2010 International Book Awards, sponsored by USA Book News) View the universe of autism--its marvels, chaos, and life-changing impacts--through the eyes of the contributors to Gravity Pulls You In. In 33 essays and poems, mothers and fathers raising children on the autism spectrum explore their lives in the context of autism's own special gravity, discovering what's important and what they find centering.
Editors Kyra Anderson and Vicki Forman, both parents and writers, have crafted this anthology to encourage a sense of connection among parents and transcend divisive autism politics. The creative group of contributors are accomplished writers, and many also hold day jobs as scientists, professors, teachers, actors, advocates, and therapists. Their slice-of-life depictions are a refreshing departure from the usual diagnosis/grief/acceptance arc of many autism accounts, and serve as a reminder that life is lived in the many small, everyday moments.
Readers are invited into contributors' lives where they're sure to find an attitude, a circumstance, an epiphany they can relate to. Within these accounts of fierce love and keen regard for their unique children, lie moments of exceptional clarity and transformation, such as one mother s story about her full circle reconciliation to a home movie depicting her son's perseverative behavior and another's appreciation for her daughter just as she is or will be. Or the poem about well-meaning but intrusive people who offer advice on how to correct a child with autism and a father's account of a hilarious outing to Hooters with his hip-hop adult son. These pieces are sure to resonate with parents, caregivers, and anyone who's interested in the world of autism.
---
Product Details
Paperback

174 pages

ISBN

9781606130025

Publisher

Woodbine House (2/8/10)

Dimensions

8.4 x 5.9 x 0.5 inches

Tags

Tags

autism, neurodivergence
---