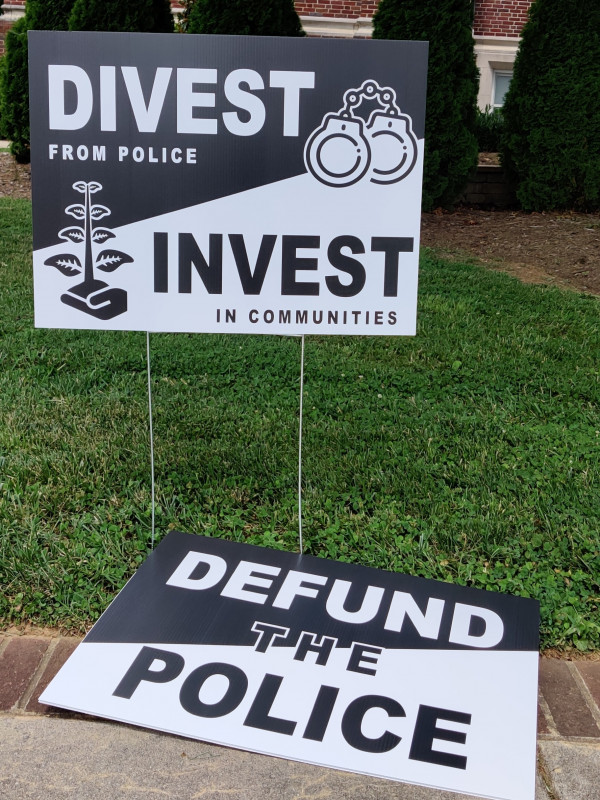 Note: This item is for local pick-up only. Sorry for the inconvenience but we are not able to provide shipping.
Double-sided yard signs printed with weather-resistant UV ink on 4mm corrugated plastic. Front reads "Divest from Police - Invest in Communities". Back reads "Defund the Police". Each yard sign includes wire stakes.
Our co-op is distributing yard signs on behalf of the #DefundAvlPD campaign. $5 covers the cost of the sign, but if you would like to pay it forward, the campaign is making signs available on a sliding scale. Donations can be directed to defundavlpd via Venmo or Cash App!
---
Product Details
Type

Miscellaneous

Dimensions

24 x 18 x 0.1 inches

Tags

Tags

local
---