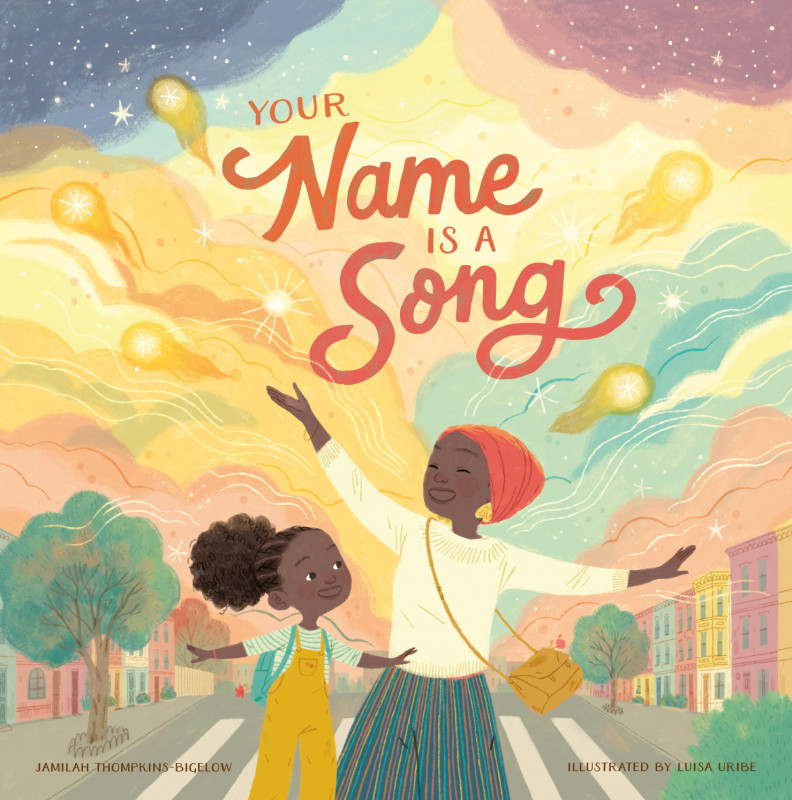 Frustrated by a day full of teachers and classmates mispronouncing her beautiful name, a little girl tells her mother she never wants to come back to school. In response, the girl's mother teaches her about the musicality of African, Asian, Black-American, Latinx, and Middle Eastern names on their lyrical walk home through the city. Empowered by this newfound understanding, the young girl is ready to return the next day to share her knowledge with her class. Your Name is a Song is a celebration to remind all of us about the beauty, history, and magic behind names.
Loved by our collective!
Whether our names are gifts we were given from family or gifts we gave ourselves, they are deeply significant to who we are. Jamilah Thompkins-Bigelow's lyrical picture book shows young readers how to honor the pronunciations and meanings of each other's names, and gives us permission to proudly exclaim, this is how you say my name!
---
Product Details
Hardcover

40 pages

ISBN

9781943147724

Publisher

Innovation Press (7/7/20)

Dimensions

9.8 x 0.5 x 9.8 inches

Tags
---