Common Ground in a Liquid City
Essays in Defense of an Urban Future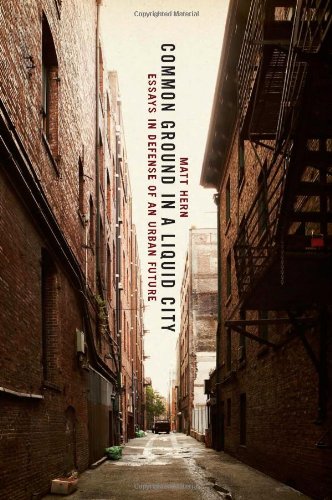 Categories
By Matt Hern
If we want to preserve what's still left of the natural world, we need to stop using so much of it. And, says veteran environmental activist Matt Hern, cities are the best chance we have left for a truly ecological future . . . but what does it take to make a truly sustainable city?
Common Ground in a Liquid City is a fun and engaging look at the future of urban life. Hern takes us on a journey through over a dozen urban centers, from Vancouver to Istanbul, Las Vegas, and beyond, exploring the history and current composition of cities around the globe and highlighting the elements of each that make it livable.
Each of Hern's ten chapters focuses on a central theme of city life: diversity, street life, crime, population density, water and natural life, gentrification, and globalism. What emerges in the end is an appealing portrait of what the urban future might look like—environmentally friendly, locally focused, and governed from below.
Matt Hern is an inveterate city dweller and an environmental and education activist. The editor of Everywhere All the Time: A New Deschooling Reader and the author of Deschooling Our Lives and Field Day, he founded Vancouver's Car-Free Day and is the director of the Purple Thistle Center for alternative education. These days, he lives in Vancouver with his partner and daughters and lectures widely around the globe.
---
Product Details
Paperback

240 pages

ISBN

9781849350105

Publisher

AK Press (3/1/10)

Dimensions

6 x 0.4 x 9 inches
---