The Art of Gathering
How We Meet and Why It Matters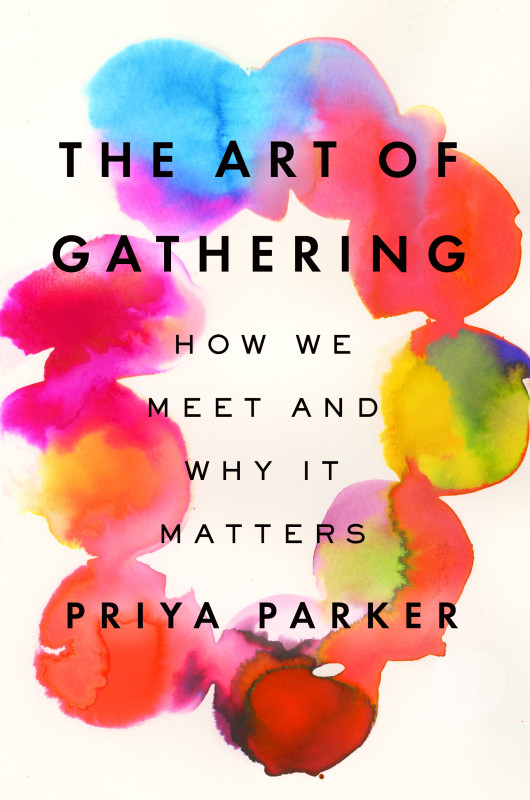 Categories
By Priya Parker
From meetings to dinner parties to weddings--an exploration of the power, purpose, and benefits of gatherings in our lives: at work, at school, at home, and beyond.
Every day we find ourselves in gatherings, Priya Parker says in The Art of Gathering. If we can determine what makes these gatherings effective and memorable, then we can reframe and redirect them to benefit everyone, host and guest alike. Parker defines a gathering as three or more people who come together for a specific purpose. When we understand why we gather, she believes--to acknowledge, to learn, to challenge, to change--we learn how to organize gatherings that are relevant and notable: from a productive business meeting to a thought-provoking conference; from a joyful wedding to a unifying family dinner.

Drawing on her experience as a strategic facilitator who's worked with such organizations as the World Economic Forum, the Museum of Modern Art, and the retail company Fresh, Parker explains how ordinary people can create remarkable occasions, large and small. In dozens of fascinating examples, she breaks down the alchemy of these experiences to show what goes into the good ones and demonstrates how we can learn to incorporate those elements into all of our gatherings. The result is a book that's both journey and guide, full of big ideas with real-world applications that will change the way you look at a business meeting, a parent-teacher conference, and a backyard barbecue.
---
Product Details
Type

Hardcover

ISBN

9781594634925

Publisher

Riverhead Books (5/15/18)
---