Recollections of My Nonexistence
A Memoir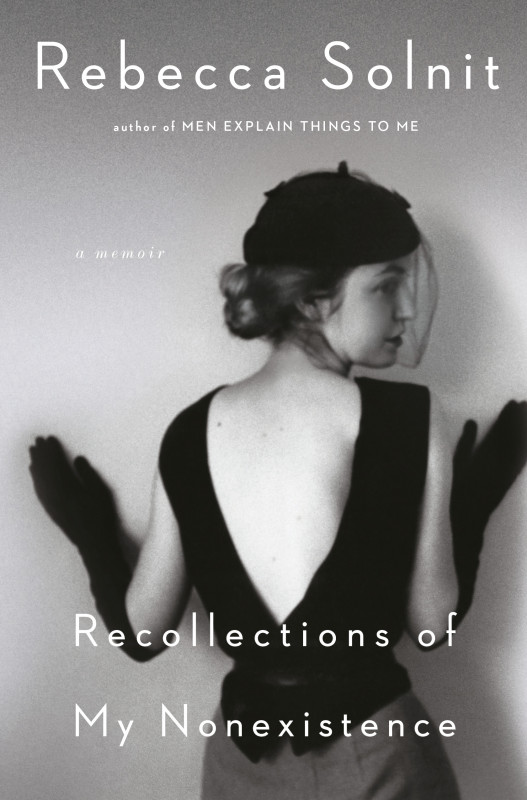 Note: Discount inventory sales are final. Discounted books may have shelf wear, markings, stickers, or other cosmetic imperfections.
"A marvel: a memoir that details her awakening as a feminist, an environmentalist, and a citizen of the world. Every single sentence is exquisite." --Maris Kreizman, Vulture
An electric portrait of the artist as a young woman that asks how a writer finds her voice in a society that prefers women to be silent
In Recollections of My Nonexistence, Rebecca Solnit describes her formation as a writer and as a feminist in 1980s San Francisco, in an atmosphere of gender violence on the street and throughout society and the exclusion of women from cultural arenas. She tells of being poor, hopeful, and adrift in the city that became her great teacher; of the small apartment that, when she was nineteen, became the home in which she transformed herself; of how punk rock gave form and voice to her own fury and explosive energy.
Solnit recounts how she came to recognize the epidemic of violence against women around her, the street harassment that unsettled her, the trauma that changed her, and the authority figures who routinely disdained and disbelieved girls and women, including her. Looking back, she sees all these as consequences of the voicelessness that was and still is the ordinary condition of women, and how she contended with that while becoming a writer and a public voice for women's rights.
She explores the forces that liberated her as a person and as a writer--books themselves, the gay men around her who offered other visions of what gender, family, and joy could be, and her eventual arrival in the spacious landscapes and overlooked conflicts of the American West. These influences taught her how to write in the way she has ever since, and gave her a voice that has resonated with and empowered many others.
---
Product Details
Hardcover

256 pages

ISBN

9780593083338

Publisher

Viking (3/10/20)

Dimensions

5.8 x 0.9 x 8.5 inches

Tags

Tags

indie next
---