The Dead Hermes Epistolary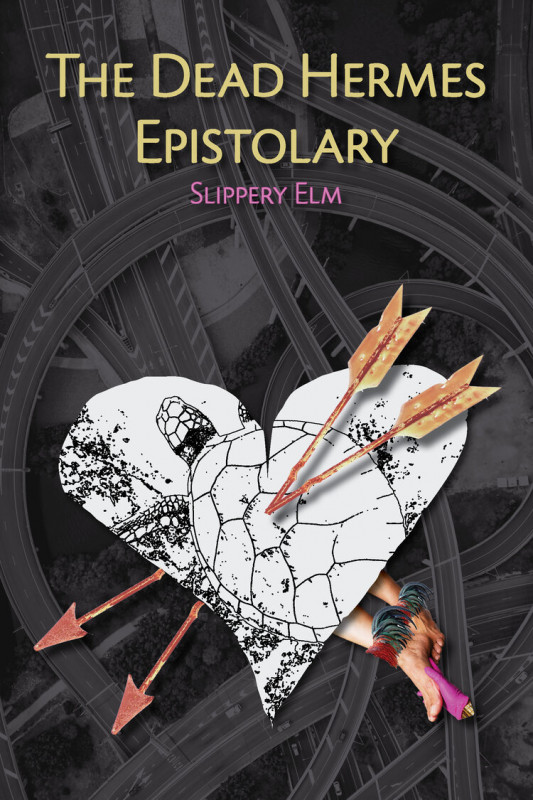 By Slippery Elm
"This is the necromantic power of love, revealed to us at last by Dead Hermes. And by raising the ghosts of the past we are given visions of the future..."
In the nine missives which comprise The Dead Hermes Epistolary, trickster poet Slippery Elm leads the reader away from the pale world of dying meaning into the ever-living dream world of our forgotten past.
Whispers of wet forests, conspiracies of witches and indigenous elders, the erotic lyric of the troubadours, the arguments of Sephardic poets, Arabic mystic texts on agriculture, perfumed Andalusian gardens where kings bow before the power of beauty, the dead dancing with the living at a wedding: all these are the ghosts Slippery Elm summons to lead us towards the transgressive and liberating magic of Hermes Chthonios.
The Dead Hermes Epistolary is a work of deep poetic beauty and an act of soul retrieval for the revolutionary spirit, lost as it's become in the pale half-light of the internet and Empire's relentless war against meaning. Slippery Elm deftly awakens the knowledge hidden in places we've forgotten to look, all the while awakening in the reader the deep power of words and the deeper magic of radical friendship.
---
Product Details
Paperback

248 pages

ISBN

9781732552357

Publisher

Gods & Radicals Press (11/20/19)

Dimensions

6 x 0.5 x 9 inches

Tags

Tags

gods & radicals, occult
---