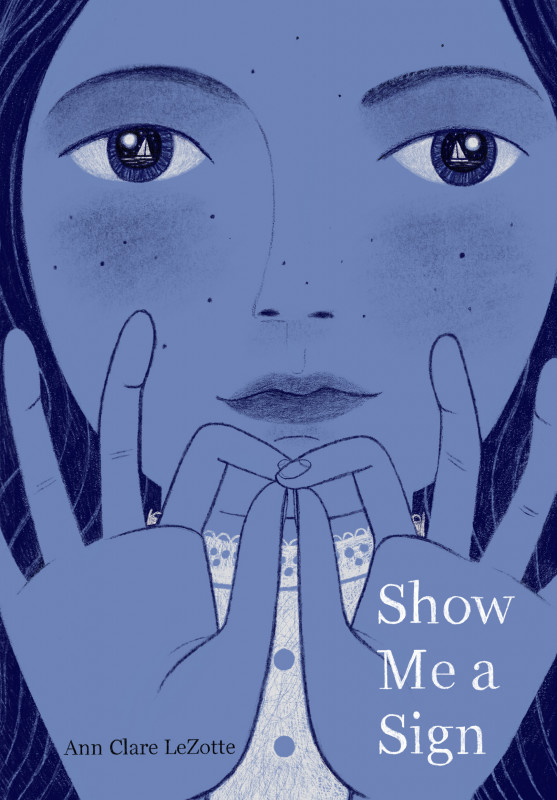 Deaf author and librarian Ann Clare LeZotte weaves a riveting Own Voices story inspired by the true history of a thriving deaf community on Martha's Vineyard in the early 19th century.
* "A vivid depiction of Deaf community along with an exciting plot and beautiful prose make this a must-read." -- Kirkus Review, starred review
* "Engrossing." -- Publishers Weekly, starred review
"The rare book by a Deaf writer illuminating the Deaf experience for young readers.... A triumph." -- Brian Selznick, creator of Wonderstruck and the Caldecott Honor Book, The Invention of Hugo Cabret
"This book blew me away." -- Alex Gino, Stonewall Award-winning author of George
"Spend time in Mary's world. You'll be better for it." -- Erin Entrada Kelly, author of the Newbery Award Winner, Hello, Universe
Mary Lambert has always felt safe and protected on her beloved island of Martha's Vineyard. Her great-great-grandfather was an early English settler and the first deaf islander. Now, over a hundred years later, many people there -- including Mary -- are deaf, and nearly everyone can communicate in sign language. Mary has never felt isolated. She is proud of her lineage.
But recent events have delivered winds of change. Mary's brother died, leaving her family shattered. Tensions over land disputes are mounting between English settlers and the Wampanoag people. And a cunning young scientist has arrived, hoping to discover the origin of the island's prevalent deafness. His maniacal drive to find answers soon renders Mary a "live specimen" in a cruel experiment. Her struggle to save herself is at the core of this penetrating and poignant novel that probes our perceptions of ability and disability. It will make you forever question your own ideas about what is normal.
---
Product Details
Hardcover

288 pages

ISBN

9781338255812

Publisher

Scholastic Press (3/3/20)

Dimensions

5.8 x 1 x 8.5 inches

Tags
---