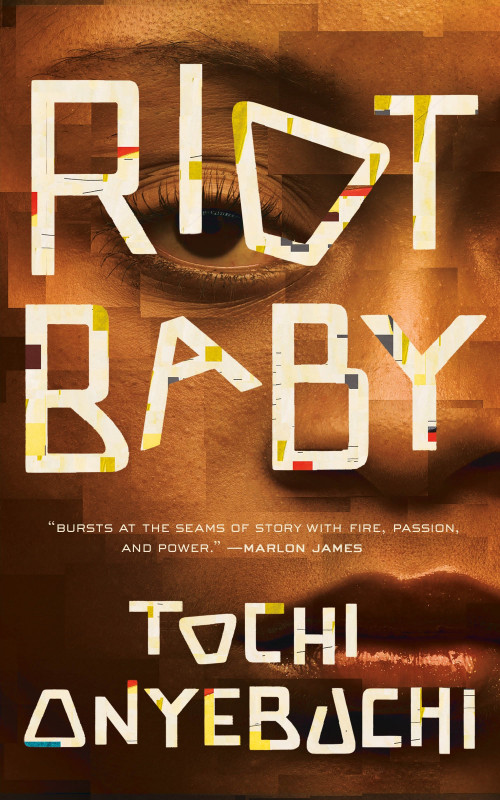 Note: Discount inventory sales are final. Discounted books may have shelf wear, markings, stickers, or other cosmetic imperfections.
"Riot Baby bursts at the seams of story with so much fire, passion and power that in the end it turns what we call a narrative into something different altogether."—Marlon James
Ella has a Thing. She sees a classmate grow up to become a caring nurse. A neighbor's son murdered in a drive-by shooting. Things that haven't happened yet. Kev, born while Los Angeles burned around them, wants to protect his sister from a power that could destroy her. But when Kev is incarcerated, Ella must decide what it means to watch her brother suffer while holding the ability to wreck cities in her hands.
Rooted in the hope that can live in anger, Riot Baby is as much an intimate family story as a global dystopian narrative. It burns fearlessly toward revolution and has quietly devastating things to say about love, fury, and the black American experience.
Ella and Kev are both shockingly human and immeasurably powerful. Their childhoods are defined and destroyed by racism. Their futures might alter the world.
"[Tochi] Onyebuchi has woven a story as uplifting as it is heartbreaking, an epic ode to the future and past, tiny acts of resistance, love, and the wild unstoppable sweep of revolution."—Daniel José Older
Loved by our collective!
Tochi Onyebuchi's Riot Baby blasts open the door of possibility we need to carry on in a world hell-bent on beating us down. The supernatural connection between siblings Ella and Kev weaves readers through all-too-real instances of racist policing, the carceral state, dystopian surveillance, and a never ending cycle of intolerable injustice. As their pain and suffering increase, so too does their power, until their special bond bursts the world open at its seams. With love and rage, Onyebuchi exemplifies what it means to write angry while remaining grounded in the forces that give us meaning.
---
Product Details
Hardcover

176 pages

ISBN

9781250214751

Publisher

Tordotcom (1/21/20)

Dimensions

5 x 0.8 x 8 inches

Tags

Tags

dystopia
---