How to Do Nothing
Resisting the Attention Economy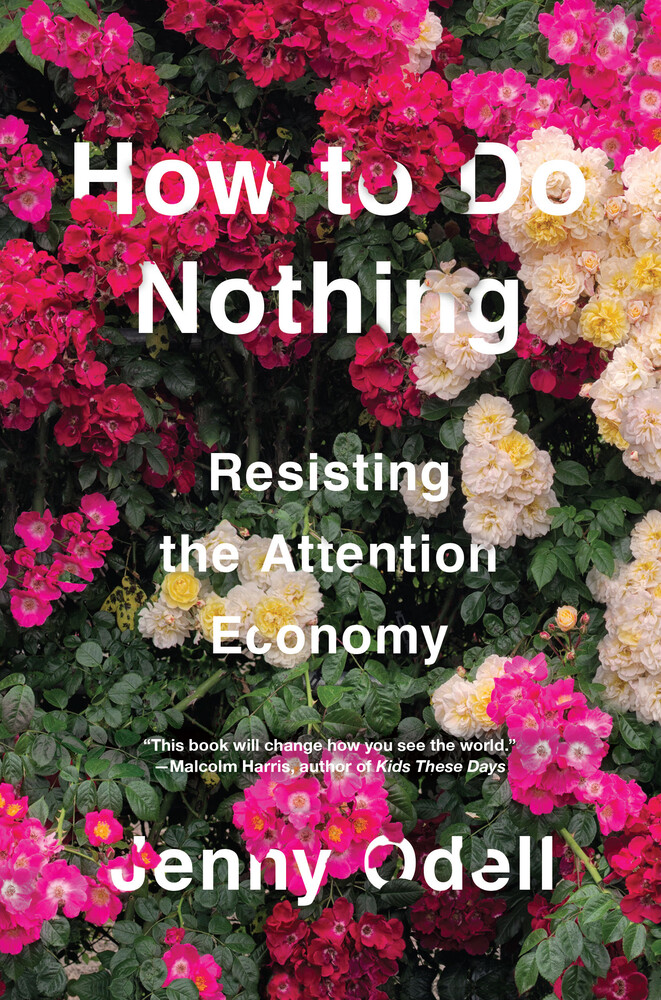 Categories
By Jenny Odell
A galvanizing critique of the forces vying for our attention--and our personal information--that redefines what we think of as productivity, reconnects us with the environment, and reveals all that we've been too distracted to see about ourselves and our world
Nothing is harder to do these days than nothing. But in a world where our value is determined by our 24/7 data productivity . . . doing nothing may be our most important form of resistance.
So argues artist and critic Jenny Odell in this field guide to doing nothing (at least as capitalism defines it). Odell sees our attention as the most precious--and overdrawn--resource we have. Once we can start paying a new kind of attention, she writes, we can undertake bolder forms of political action, reimagine humankind's role in the environment, and arrive at more meaningful understandings of happiness and progress.
Far from the simple anti-technology screed, or the back-to-nature meditation we read so often, How to do Nothing is an action plan for thinking outside of capitalist narratives of efficiency and techno-determinism. Provocative, timely, and utterly persuasive, this book is a four-course meal in the age of Soylent.
Loved by our collective!
The eye-catching title "How to Do Nothing" may be a bit reductive, but the subtitle gets closer to the book's overall goal. Odell points to the ways that corporate interests monetize our attention and explores spaces, activities, and art that challenge this gospel of productivity. Far from promoting expensive beach vacations, Odell advocates periodic retreat to inspire and reorient future actions that are anything but selfish. This is the perfect COVID read as we all prepare for the long haul of quarantine and protests. Raise hell, rest, repeat!

Read for: Interesting - leaning towards academic - essays on technology, performance art, and birdwatching that will inspire you to shake up your routine and re-evaluate where your attention goes.

CW: Nothing stood out to me.
---
Product Details
Hardcover

256 pages

ISBN

9781612197494

Publisher

Melville House Publishing (4/9/19)

Dimensions

5.8 x 0.9 x 8.5 inches
---