How Long 'til Black Future Month?
Stories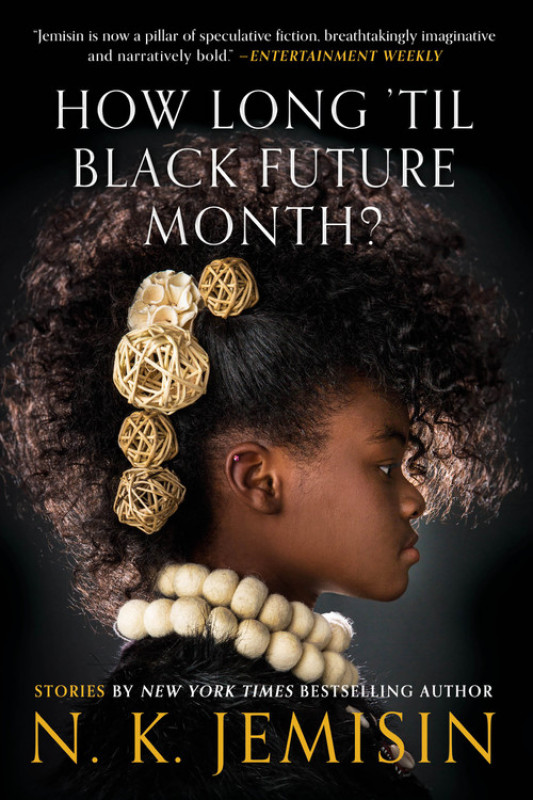 Three-time Hugo Award winner and NYT bestselling author N. K. Jemisin challenges and delights readers with thought-provoking narratives of destruction, rebirth, and redemption that sharply examine modern society in her first collection of short fiction, which includes never-before-seen stories.
"Marvelous and wide-ranging."--Los Angeles Times
"Gorgeous" --NPR Books
"Breathtakingly imaginative and narratively bold."--Entertainment Weekly
Spirits haunt the flooded streets of New Orleans in the aftermath of Hurricane Katrina. In a parallel universe, a utopian society watches our world, trying to learn from our mistakes. A black mother in the Jim Crow South must save her daughter from a fey offering impossible promises. And in the Hugo award-nominated short story "The City Born Great," a young street kid fights to give birth to an old metropolis's soul.
For more from N. K. Jemisin, check out:
The Inheritance TrilogyThe Hundred Thousand KingdomsThe Broken KingdomsThe Kingdom of Gods
The Inheritance Trilogy (omnibus edition)Shades in Shadow: An Inheritance Triptych (e-only short fiction)The Awakened Kingdom (e-only novella)
Dreamblood DuologyThe Killing MoonThe Shadowed Sun
The Dreamblood Duology (omnibus)
The Broken EarthThe Fifth SeasonThe Obelisk GateThe Stone Sky
Loved by our collective!
Wow! This book set a new bar for what I believe is possible for a short story collection! Jemisin immediately pulled me in within the first couple of sentences and kept me enthralled through every story - some dystopian and grotesque, many invigorating and hopeful, and most leaving me hungry for more. Jemisin allows us only a brief taste of the strange and wonderful futuristic worlds she has dreamed up. My favorites were the sensual, mysterious stories centered around food that made me ache for half-forgotten meals and yearn for flavors yet unknown.

Content Warnings: Some blood & gore, death, natural disasters.
---
Product Details
Paperback

448 pages

ISBN

9780316491372

Publisher

Orbit (8/13/19)

Dimensions

5.8 x 1.4 x 8.7 inches

Tags
---