Migration
Incredible Animal Journeys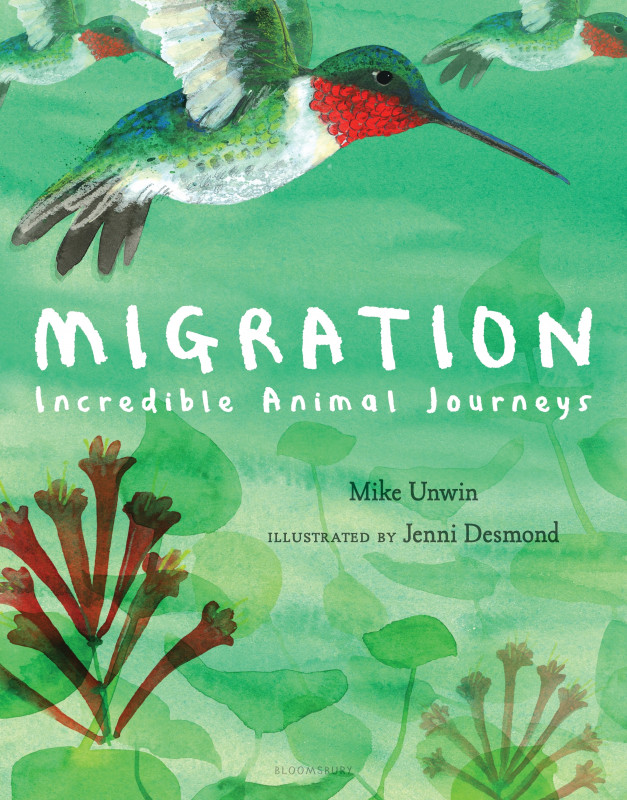 By Jenni Desmond and Mike Unwin
Animals of all shapes and sizes make epic journeys across our planet, through harsh weather, avoiding hungry predators, in their efforts to survive. Travel around the globe with some of the world's most incredible animals and discover their unique migration stories.
Follow the emperor penguin through snow, ice and bitter temperatures; watch as the great white shark swims 10,000 km in search of seals; track huge herds of elephants, on their yearly hunt for water and be amazed at the millions of red crabs, migrating across Christmas Island.
With stunning colour illustrations, uncover the astonishing migrations of 20 creatures, in this truly inspiring narrative. Written by Mike Unwin, a UK Travel Writer of the Year, and illustrated by Jenni Desmond, winner of the New York Times Best Illustrated Children's Book, prepare yourself for a journey like no other.
Follow the amazing migrations of these 20 creatures: Arctic tern, barn swallow, bar-headed goose, ruby-throated hummingbird, osprey, wandering albatross, whooping crane, emperor penguin, African elephant, blue wildebeest, caribou, straw-coloured fruit bat, humpback whale, green turtle, Southern pilchard, salmon, great white shark, monarch butterfly, globe skimmer dragonfly, Christmas Island red crab
---
Product Details
Hardcover

48 pages

ISBN

9781547600977

Publisher

Bloomsbury Publishing (8/6/19)

Dimensions

9.4 x 0.6 x 12 inches

Tags

Tags

all ages, picture book
---