Proud Boys and the White Ethnostate
How the Alt-Right Is Warping the American Imagination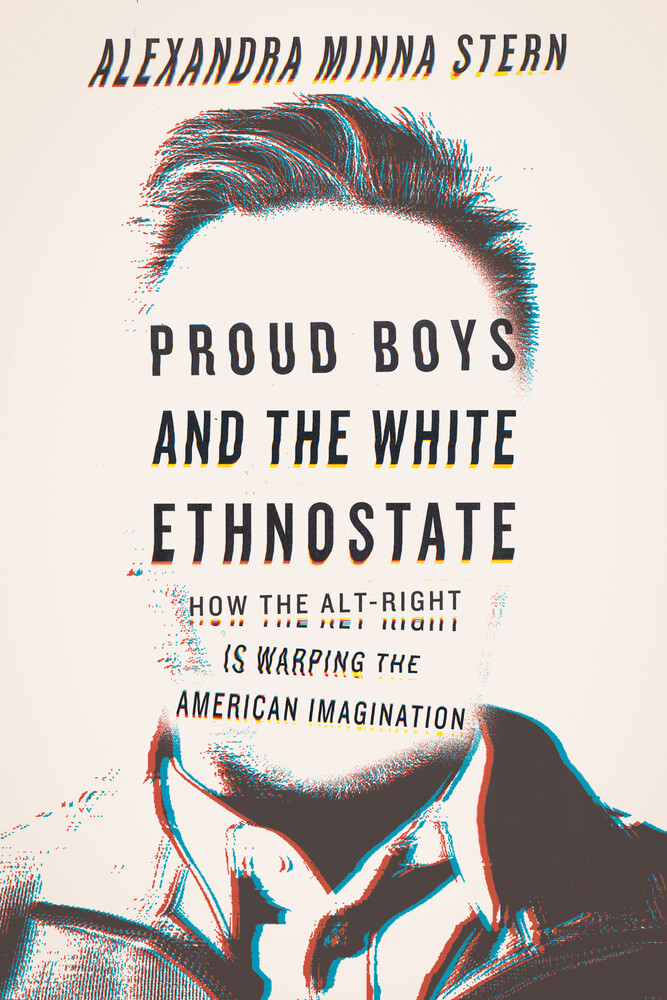 A critical exploration of the core ideas of the alt-right--necessary reading for all who seek to counter its appeal and expansion.
From a loose movement that lurked in the shadows in the early 2000s, the alt-right has achieved a level of visibility that has allowed it to expand significantly through America's cultural, political, and digital landscapes. Yet it is also mercurial and shape-shifting, encompassing a spectrum of ideas and believers that resonate with white supremacy, right-wing nationalism, and anti-feminism. The alt-right offers a big and porous tent to those who subscribe to varying forms of race- and gender-based exclusion and endorse white identity politics.
To understand the contemporary moment historian, Alexandra Minna Stern knew she needed to get under--to excavate--the alt-right memes and tropes that had erupted online. In Proud Boys and the White Ethnostate, she does just that, applying the tools of the scholar to explore the alt-right's central texts, narratives, constructs, and insider language. She explains the key ideas and strategies of metapolitics and "red-pilling," reveals why the tag line for their most prominent publisher is "books against time," looks closely at the paramount fantasy of the white nirvana, the ethnostate, and reveals how gender essentialism unveils the similarities between the alt-right and the alt-light. Lastly, she takes stock of the alt-right's concerted attempts to normalize the movement, by casting off the vestiges of neo-Nazism and 20th-century white power movements and seeking respectability.
Proud Boys and the White Ethnostate shows us the underlying concepts and constructs that guide the alt-right and provides a tool for all who wish to combat its overlapping forms of racism, xenophobia, transphobia, and deep-seated anti-egalitarianism.
---
Product Details
Hardcover

192 pages

ISBN/SKU

9780807063361

Publisher

Beacon Press (7/16/19)

Dimensions

6 x 0 x 9 inches

Tags

Tags

reactionary politics
---