Just Another Nigger
My Life In The Black Panther Party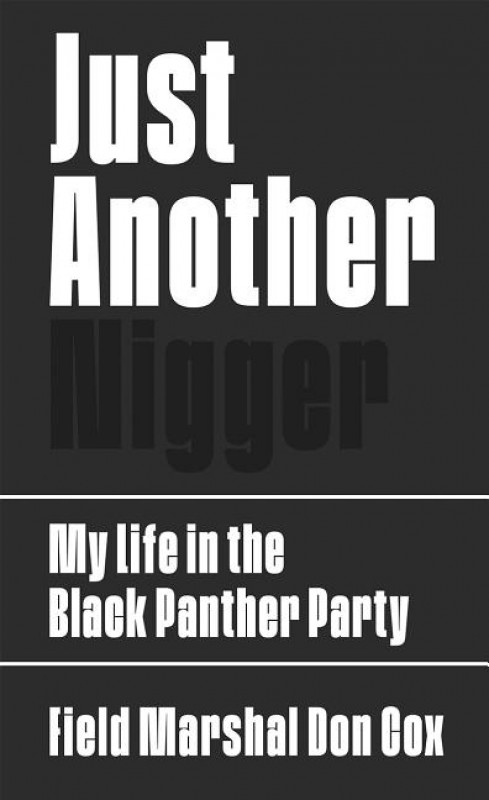 By Don Cox
Note: Discount inventory sales are final. Discounted books may have shelf wear, markings, stickers, or other cosmetic imperfections.
Just Another Nigger is Don Cox's revelatory, even incendiary account of his years in the Black Panther Party. He participated in many peaceful Bay Area civil rights protests but hungered for more militant action. His book tells the story of his work as the party's field marshal in charge of gunrunning to planning armed attacks--tales which are told for the first time in this remarkable memoir--to his star turn raising money at the Manhattan home of Leonard Bernstein (for which he was famously mocked by Tom Wolfe in Radical Chic and Mau-Mauing the Flak Catchers), to his subsequent flight to Algeria to join Eldridge Cleaver in exile, to his decision to leave the party following his disillusionment with Huey P. Newton's leadership. Cox would live out the rest of his life in self-imposed exile, where he began writing these unrepentant recollections in the early 1980s, enjoining his daughter to promise him that she would do everything she could to have them published--with the title he insisted upon, a nod to W. E. B. Du Bois's remark that "In my own country, for nearly a century I have been nothing but a nigger."
Loved by our collective!
Cox is a masterful storyteller whose writing is humorous and unsentimental. Framed as the riveting story of a revolutionary—from the founding of the Panther's San Francisco chapter, to gun running and guerrilla attacks, to exile and the establishment of the Panther's International Section in Algiers—Cox offers an inspiring call to action coupled with a searing indictment of unchecked power. As a member of the Black Panther Party's Central Committee, Cox offers a uniquely credible examination of the Party's many mistakes, including its disastrous turn towards Leninism.
---
Product Details
Hardcover

217 pages

ISBN

9781597144599

Publisher

Heyday Books (2/1/19)

Dimensions

5.5 x 0.9 x 9.5 inches

Tags
---