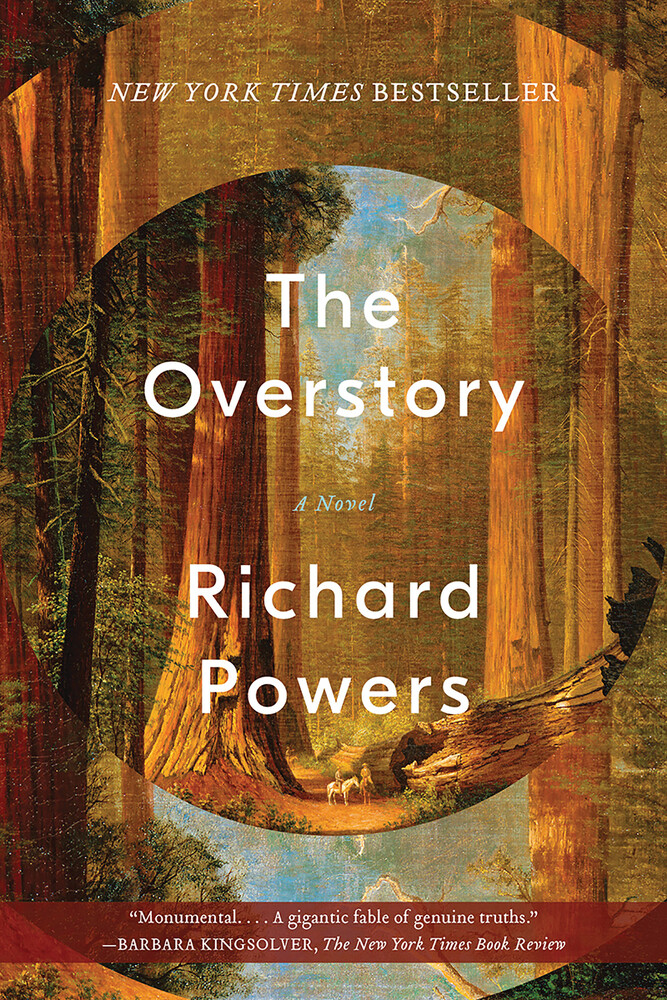 Winter 2019 Frontlist 30- Partner accounts will earn 1% in extra discount by ordering 50 frontlist units with a minimum 5 units of 10 titles.

New York Times Bestseller

A monumental novel about trees and people by one of our most "prodigiously talented" (The New York Times Book Review) novelists.
This is an amazing novel. So eye opening and powerful. Certainly deserves all the critical praise!
"Monumental…The Overstory accomplishes what few living writers from either camp, art or science, could attempt. Using the tools of the story, he pulls readers heart-first into a perspective so much longer-lived and more subtly developed than the human purview that we gain glimpses of a vast, primordial sensibility, while watching our own kind get whittled down to size....A gigantic fable of genuine truths." - Barbara Kingsolver, The New York Times Book Review (cover review)
"Remarkable....This ambitious novel soars up through the canopy of American literature and remakes the landscape of environmental fiction." - Ron Charles, Washington Post
"A big, ambitious epic....Powers juggles the personal dramas of his far-flung cast with vigor and clarity. The human elements of the book-the arcs his characters follow over the decades from crusading passion to muddled regret and a sense of failure-are thoroughly compelling. So are the extra-human elements, thanks to the extraordinary imaginative flights of Powers's prose, which persuades you on the very first page that you're hearing the voices of trees as they chide our species." - Michael Upchurch, Boston Globe
---
Product Details
Type

Paperback

ISBN

9780393356687

Publisher

WW Norton (4/2/19)

Tags

Tags

pulitzer prize
---