The Raven Tower Hardcover
By Ann Leckie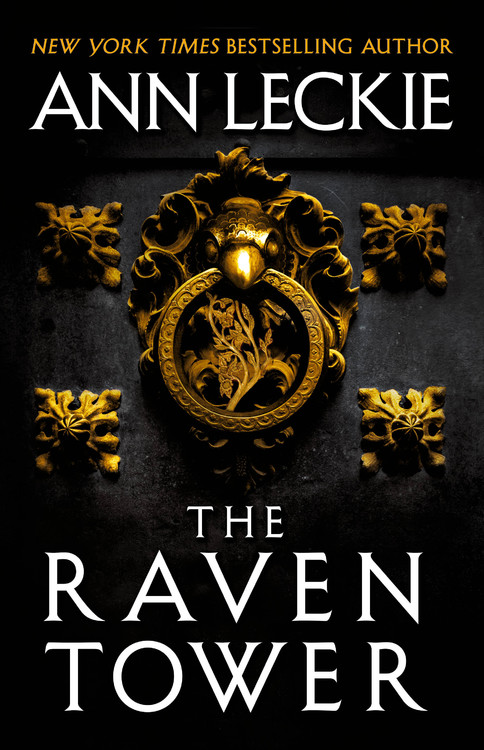 Categories
Gods meddle in the fates of men, men play with the fates of gods, and a pretender must be cast down from the throne in this masterful first fantasy novel from Ann Leckie, New York Times bestselling author and winner of the Hugo, Nebula, and Arthur C. Clarke Awards.
For centuries, the kingdom of Iraden has been protected by the god known as the Raven. He watches over his territory from atop a tower in the powerful port of Vastai. His will is enacted through the Raven's Lease, a human ruler chosen by the god himself. His magic is sustained via the blood sacrifice that every Lease must offer. And under the Raven's watch, the city flourishes.
But the power of the Raven is weakening. A usurper has claimed the throne. The kingdom borders are tested by invaders who long for the prosperity that Vastai boasts. And they have made their own alliances with other gods.
It is into this unrest that the warrior Eolo--aide to Mawat, the true Lease--arrives. And in seeking to help Mawat reclaim his city, Eolo discovers that the Raven's Tower holds a secret. Its foundations conceal a dark history that has been waiting to reveal itself...and to set in motion a chain of events that could destroy Iraden forever.
Loved by our collective!
The central trope in this fantastic book by one of my fave alt-SFF authors is a sort of modified "be careful what you wish for" in which words must be used carefully because false statements can be fatal. The highly-stylized voice of the narrator pulls off a sort of hedged-omniscience in which much cannot be said with certainty lest the narrator risk making an untrue statement. This is not a book that will be pigeonholed as "feminist fantasy", but the author presents a world in which queerness is neither vilified nor normalized to the point of invisibility, and the strongest characters are not cisgender men.
---
Product Details
Hardcover

432 pages

ISBN/SKU

9780316388696

Publisher

Orbit (2/26/19)
---