Save Yourself (Princeless Book 1)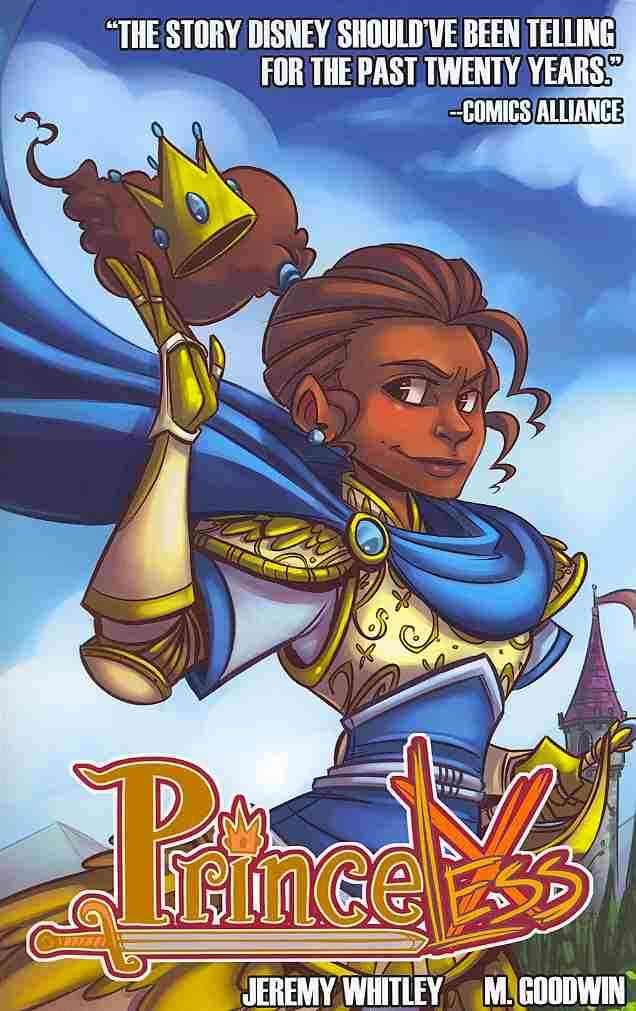 "Funny riffs on adventure story stereotypesfill this graphic novel, and parents and educators will be delighted with thediverse characters." -AMightyGirl.com
Honored as an AmeliaBloomer Project title, through theALA.
Adrienne Ashe never wanted to be aprincess. She hates fancy dinners, is uncomfortable in lavish dresses, and hasnever wanted to wait on someone else to save her.
However, on the night of her16th-birthday, her parents, the King and Queen, locked her away in a towerguarded by a dragon to await the rescue of some handsome prince. Now Adriennehas decided to take matters into her own hands!
Come join the Eisner-nominated team ofJeremy Whitley and M. Goodwin for a tale of swashbuckling in the face of sexism.Princeless is the action/adventure for the girl who's tired of waiting tobe rescued and ready to save herself!
---
Product Details
Paperback

128 pages

ISBN/SKU

9781939352545

Publisher

Action Lab Entertainment (4/1/14)

Dimensions

6.5 x 0.4 x 10.2 inches

Tags

Tags

middle grade
---