What We Talk about When We Talk about Rape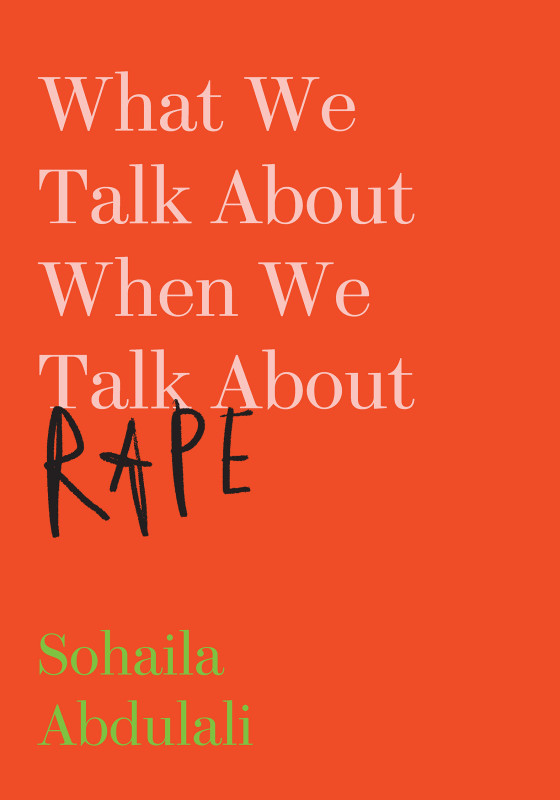 "What We Talk About When We Talk About Rape is brilliant, frank, empowering, and urgently necessary. Sohaila Abdulali has created a powerful tool for examining rape culture and language on the individual, societal, and global level that everyone can benefit from reading."
--Jill Soloway
In the tradition of Rebecca Solnit, a beautifully written, deeply intelligent, searingly honest--and ultimately hopeful--examination of sexual assault and the global discourse on rape told through the perspective of a survivor, writer, counselor, and activist
Sohaila Abdulali was gang-raped as a seventeen-year-old in Mumbai. Indignant at the silence on the issue in India, she wrote an article for an Indian women's magazine questioning how we perceive rape and rape victims. Thirty years later her story went viral in the wake of the 2012 fatal gang rape in Delhi and the global outcry that followed. In 2013, Abdulali published an op-ed in the New York Times called "After Being Raped, I Was Wounded; My Honor Wasn't" that was widely circulated. Now, as the #metoo and #timesup movements blow open the topic of sexual assault and rape, What We Talk About When We Talk About Rape is a brilliant and entirely original contribution to our understanding.
Drawing on her own experience, her research, her work with hundreds of survivors as the head of a rape crisis center in Boston, and three decades of grappling with the issue as a feminist intellectual and writer, Abdulali examines the contemporary discourse about rape and rape culture, questioning our assumptions and asking how we want to raise the next generation. She interviews survivors whose moving personal stories of hard-won strength, humor, and wisdom collectively tell the larger story of how societies may begin to heal.
Abdulali also explores what we don't say. Is rape always a life-defining event? Does rape always symbolize something? Is rape worse than death? Is rape related to desire? Who gets raped? Is rape inevitable? Is one rape worse than another? How does one recover a sense of safety and joy? How do we raise sons? Is a world without rape possible?
Both deeply personal and meticulously researched, What We Talk About When We Talk About Rape is a rallying cry and required reading for us all.
---
Product Details
Paperback

224 pages

ISBN

9781620974742

Publisher

New Press (11/27/18)

Dimensions

5.2 x 0.8 x 7.5 inches

Tags

Tags

indie next
---