Divorce Is the Worst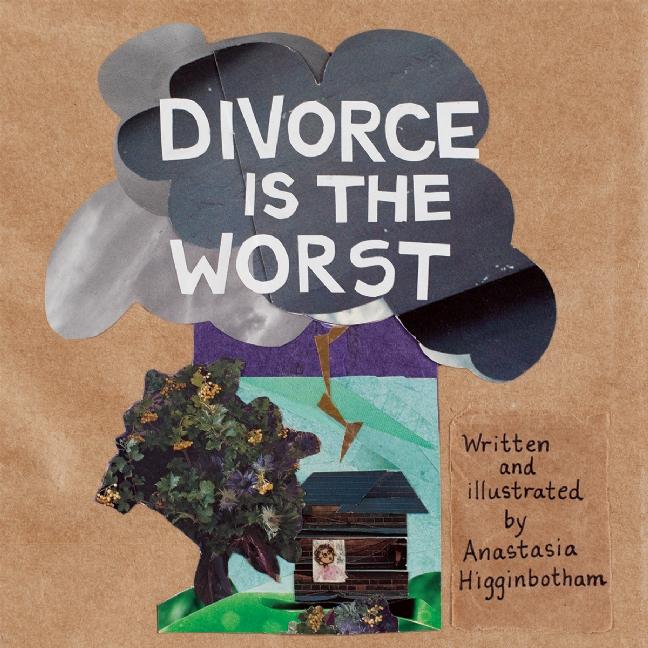 No Longer Available
This item may be out-of-print. For more information, please contact us.
"How can you not love a children's author who sees so clearly from her reader's point of view?"Julie Bowen, actress,Modern Family
"This book provides, through honest language and evocative imagery, a uniquely realistic view of how children experience divorce. While neither softening or white-washing this difficult topic, Higginbotham offers an ultimately comforting message to parents and children experiencing separation and divorce."Lisa Spiegel, LMHC, Soho Parenting, NYC
Kids are told, "it's for the best"and one day, it may be. But right now, divorce is theworst. With honesty and humor, Anastasia Higginbotham beautifully conveys the challenge of staying whole when your entire world, and the people in it, split apart. Exceptional in its child-centered portrayal,Divorce Is the Worst is an invaluable tool for families, therapeutic professionals, and divorce mediators struggling to address this common and complex experience.
Divorce Is the Worst is the first book in a series of feminist children's books, Ordinary Terrible Things, which deals with common childhood crises and how children themselves find their own way to cope and grow.
Anastasia Higginbotham is a writer and illustrator in Brooklyn, NY, whose childhood experience of divorce inspired this book.

---
Product Details
Hardcover

64 pages

ISBN/SKU

9781558618800

Publisher

Feminist Press at The City University of New York (4/14/15)

Dimensions

8.5 x 0.4 x 8.5 inches

Tags
---