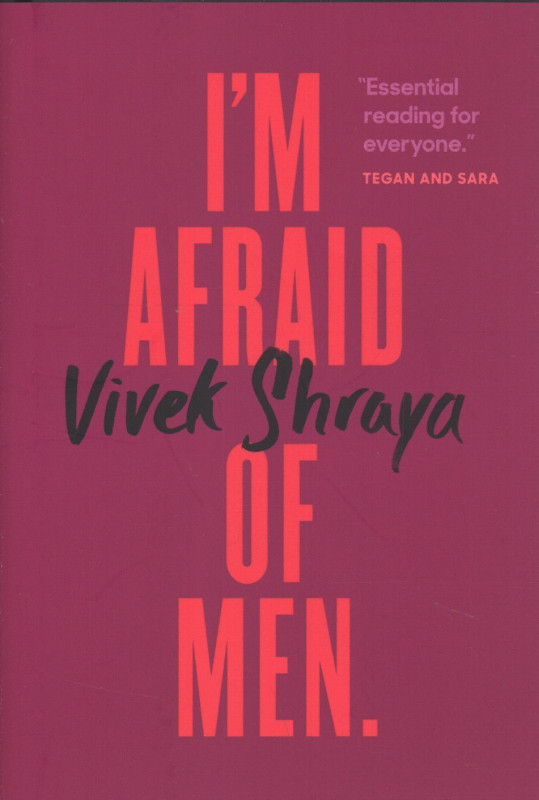 Categories
By Vivek Shraya
"Cultural rocket fuel." --Vanity Fair
"Emotional and painful but also layered with humour, I'm Afraid of Men will widen your lens on gender and challenge you to do better. This challenge is a necessary one--one we must all take up. It is a gift to dive into Vivek's heart and mind." --Rupi Kaur, bestselling author of The Sun and Her Flowers and Milk and Honey
A trans artist explores how masculinity was imposed on her as a boy and continues to haunt her as a girl--and how we might reimagine gender for the twenty-first century.
Vivek Shraya has reason to be afraid. Throughout her life she's endured acts of cruelty and aggression for being too feminine as a boy and not feminine enough as a girl. In order to survive childhood, she had to learn to convincingly perform masculinity. As an adult, she makes daily compromises to steel herself against everything from verbal attacks to heartbreak.
Now, with raw honesty, Shraya delivers an important record of the cumulative damage caused by misogyny, homophobia, and transphobia, releasing trauma from a body that has always refused to assimilate. I'm Afraid of Men is a journey from camouflage to a riot of colour and a blueprint for how we might cherish all that makes us different and conquer all that makes us afraid.
Loved by our collective!
Wow. This book was not what I was expecting but it won me over fast. Vivek Shraya's sparse yet impactful personal history gives way to a meditation on what makes masculinity so toxic. Powerfully, the author does not flatten masculinity into whiteness, straightness, or cisgenderness; nor does she speak entirely from a position of contemptuous distance from masculinity, having once identified as a man. In the end, the result is more bell hooks than Valerie Solanas.
---
Product Details
Hardcover

96 pages

ISBN

9780735235939

Publisher

Parallax Press (8/28/18)

Dimensions

4.9 x 0.5 x 7.2 inches
---