The Ministry of Utmost Happiness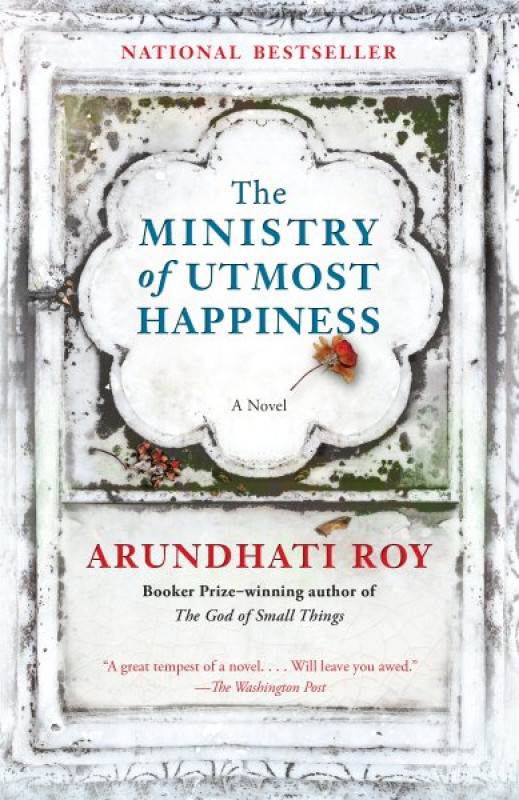 National Bestseller
Longlisted for the Man Booker Prize

One of the Best Books of the Year: The Washington Post * The Boston Globe * Minneapolis Star Tribune * NPR * Newsday * The Guardian * Financial Times * The Christian Science Monitor
The Ministry of Utmost Happiness takes us on an intimate journey across the Indian subcontinent--from the cramped neighborhoods of Old Delhi and the roads of the new city to the mountains and valleys of Kashmir and beyond, where war is peace and peace is war. Braiding together the lives of a diverse cast of characters who have been broken by the world they live in and then rescued, patched together by acts of love--and by hope, here Arundhati Roy reinvents what a novel can do and can be.
Loved by our collective!
This unhurried, character-driven read absolutely shook me to my core when I read it for the first time. I had never felt like I had lived so many different lives or seen the world reflected back to me so honestly. The book is from 2016 but Roy's blistering examination of India's continued military occupation of Kashmir and rising religious nationalism remains extremely topical. The Ministry of Utmost Happiness is the kind of book that will truly stay with you for a life-time and demands to be reread over and over again.

Content Warnings: Military & police violence, mob violence, torture, sexual violence (not graphic), death, alcoholism, mentions of the deaths of animals.
---
Product Details
Paperback

464 pages

ISBN

9780525434818

Publisher

Vintage (5/10/18)

Dimensions

5.1 x 1.1 x 7.8 inches

Tags
---