Escaping Washington For Freedom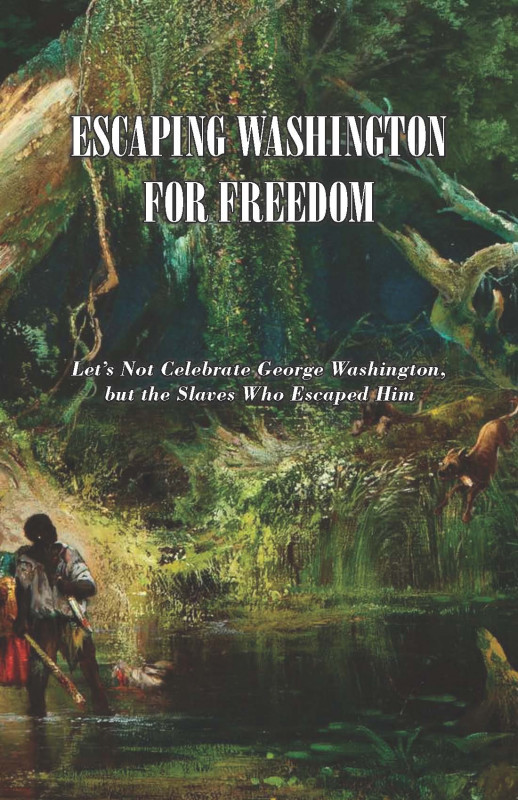 Categories
By CrimethInc. Ex-Worker's Collective
Escaping Washington for Freedom plots a mirror course along George Washington's life. Though Washington is remembered as a revolutionary and founder of American liberty, he forcibly enslaved scores of people and fought wars of extermination against Native Americans.
While Washington sought to remove the yoke of the British crown from America's ruling class, he didn't care for the freedom of the lower classes, people of color, or women. Washington ideologically viewed himself as superior and worthy of controlling others, and in an era of cruelty against slaves, the president stood out as particularly vicious. "It was the sense of all his neighbors that he treated [his slaves] with more severity than any other man".
Through a whirlwind of vignettes, Escaping Washington aims to refocus the era of Washington onto "the slaves and indentured servants who sought to escape from him and the Native Americans who defended themselves against his attacks."
Mary Monroe "Mol" Bowden repeatedly ran away from the Washingtons throughout George's childhood. Venus and Jack Dismal, sent by Washington to drain the Great Dismal Swamp, took off more than once over a dozen years. During the 'Revolutionary' War, a group of 17 ran away together from Mt. Vernon. Oney Judge, enslaved to the first White House, walked out the backdoor one night after serving George and Martha their dinner, never to be seen by them again. And a series of fires at Mt. Vernon forced the elderly Martha to free over a hundred of Washington's slaves after his death.
If you're looking to the 1700s for attempts at freedom forget George Washington—you'll find dozens of examples from the people Washington considered nothing more than his property!
---
Product Details
Pamphlets & Zines

37 pages

Publisher

CrimethInc. Ex-Workers Collective (1/1/18)

Dimensions

5.5 x 8.5 x 0.1 inches
---