Theology, 2nd ed.
A Very Short Introduction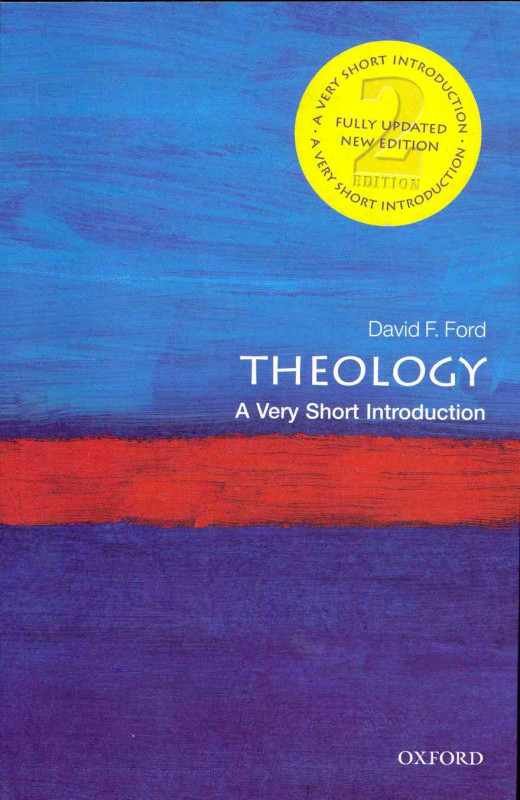 This Very Short Introduction provides both the believer and non-believer with a balanced survey of the central questions of theology. David Ford's approach draws us in to considering the principles underlying religious belief, including the centrality of salvation to most major religions, the concept of God in ancient, modern, and postmodern contexts, the challenge posed to theology by prayer and worship, and the issue of sin and evil. He also probes the nature of experience, knowledge, and wisdom in theology, and discusses what is involved in interpreting theological texts.
Ford's introduction to theology has already helped tens of thousands of believers and non-believers to understand the central questions of contemporary theology. In this new edition, he includes updates to a number of areas, including theology between faiths, theological responses to science, and the effects of globalization and technology.
About the Series:
Oxford's Very Short Introductions series offers concise and original introductions to a wide range of subjects--from Islam to Sociology, Politics to Classics, Literary Theory to History, and Archaeology to the Bible. Not simply a textbook of definitions, each volume in this series provides trenchant and provocative--yet always balanced and complete--discussions of the central issues in a given discipline or field. Every Very Short Introduction gives a readable evolution of the subject in question, demonstrating how the subject has developed and how it has influenced society. Eventually, the series will encompass every major academic discipline, offering all students an accessible and abundant reference library. Whatever the area of study that one deems important or appealing, whatever the topic that fascinates the general reader, the Very Short Introductions series has a handy and affordable guide that will likely prove indispensable.
---
Product Details
Paperback

190 pages

ISBN

9780199679973

Publisher

Oxford University Press (1/1/14)

Dimensions

4.5 x 0.5 x 7.1 inches

Tags
---