Public Health
A Very Short Introduction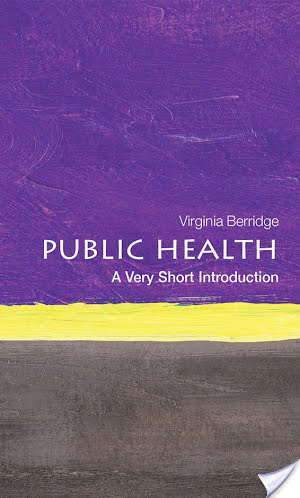 Public health is a term much used in the media, by health professionals, and by activists. At the national or the local level there are ministries or departments of public health, whilst international agencies such as the World Health Organization promote public health policies, and regional organizations such as the European Union have public health funding and policies. But what do we mean when we speak about "public health?"
In this Very Short Introduction Virginia Berridge explores the areas which fall under the remit of public health, and explains how the individual histories of different countries have come to cause great differences in the perception of the role and responsibilities of public health organizations. Thus, in the United States litigation on public health issues is common, but state involvement is less, while some Scandinavian countries have a tradition of state involvement or even state ownership of industries such as alcohol in connection with public health. In its narrowest sense, public health can refer to the health of a population, the longevity of individual members, and their freedom from disease, but it can also be anticipatory, geared to the prevention of illness, rather than simply the provision of care and treatment. In the way public health deals with healthy as well as sick people it is therefore a separate concept from health services, which deal with the sick population. Drawing on a wide range of international examples, Berridge demonstrates the central role of history to understanding the amorphous nature of public health today.
ABOUT THE SERIES: The Very Short Introductions series from Oxford University Press contains hundreds of titles in almost every subject area. These pocket-sized books are the perfect way to get ahead in a new subject quickly. Our expert authors combine facts, analysis, perspective, new ideas, and enthusiasm to make interesting and challenging topics highly readable.

---
Product Details
Paperback

138 pages

ISBN

9780199688463

Publisher

Oxford University Press (10/1/16)

Dimensions

4.5 x 0.4 x 7.1 inches

Tags
---