Annihilation
A Novel (The Southern Reach Trilogy, Book 1)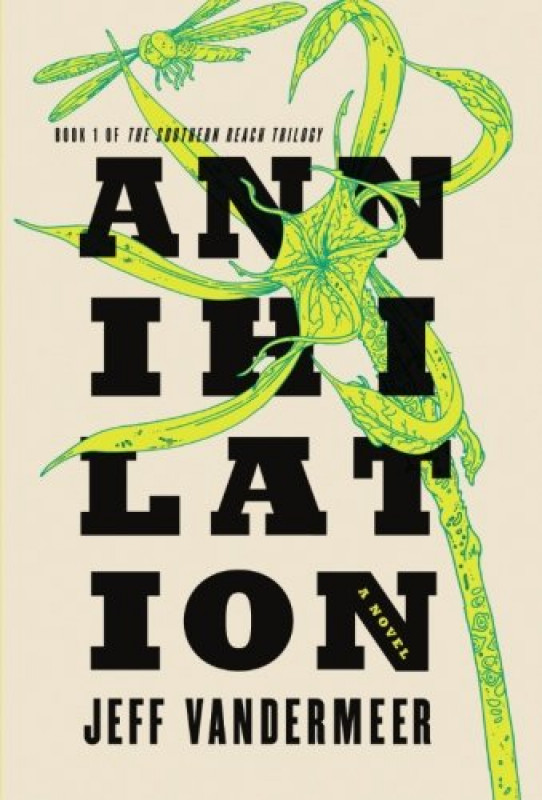 SOON TO BE A MAJOR MOTION PICTURE
The Southern Reach Trilogy begins with this Nebula Award-winning novel that "reads as if Verne or Wellsian adventurers exploring a mysterious island had warped through into a Kafkaesque nightmare world" (Kim Stanley Robinson).
Area X has been cut off from the rest of the continent for decades. Nature has reclaimed the last vestiges of human civilization. The first expedition returned with reports of a pristine, Edenic landscape; the second expedition ended in mass suicide; the third expedition in a hail of gunfire as its members turned on one another. The members of the eleventh expedition returned as shadows of their former selves, and within weeks, all had died of cancer. In Annihilation, the first volume of Jeff VanderMeer's Southern Reach trilogy, we join the twelfth expedition.
The group is made up of four women: an anthropologist; a surveyor; a psychologist, the de facto leader; and our narrator, a biologist. Their mission is to map the terrain, record all observations of their surroundings and of one another, and, above all, avoid being contaminated by Area X itself.
They arrive expecting the unexpected, and Area X delivers—they discover a massive topographic anomaly and life forms that surpass understanding—but it's the surprises that came across the border with them and the secrets the expedition members are keeping from one another that change everything.
Loved by our collective!
Written with an atmospheric and hallucinatory quality that gets under your skin and rearranges your head space, Jeff Vandermeer's Annihilation is unlike anything else I have read. A genre-bending work of fiction, the story is set up with a sci-fi premise but quickly devolves into a mind-melting eco-horror mystery thriller that leaves readers in an otherworldly state of utter confusion, discomfort, and awe. Serving as book one of the Southern Reach Trilogy, Annihilation sets a tone few titles have achieved, and starts readers down one of the more unique story paths I've ever encountered.
---
Product Details
Paperback

195 pages

ISBN

9780374104092

Publisher

FSG Originals (2/4/14)

Dimensions

5.1 x 0.6 x 7.5 inches

Tags

Tags

horror, nebula award, scary season
---