The Angel of History: A Novel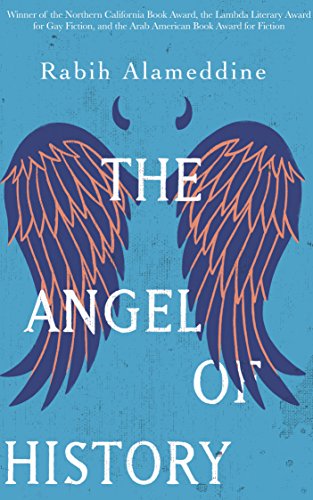 No Longer Available
This item may be out-of-print. For more information, please contact us.
"A sprawling fever dream of a novel, by turns beautiful and horrifying, and impossible to forget . . . When Alameddine aims for the heart, he doesn't miss, and he hits hard . . . The Angel of History isn't just a brilliant novel, it's a heartfelt cry in the dark, a reminder that we can never forget our past, the friends and family we've loved and lost. It's a raw love letter from those who survived a plague to those who didn't." ―NPR.org
From National Book Award finalist Rabih Alameddine, The Angel of History follows Yemeni-born Jacob as he revisits his life over the course of one night in the waiting room of a psych clinic. We see his maternal upbringing in an Egyptian whorehouse to his adolescence under the aegis of his wealthy father and his life as a gay Arab man in San Francisco at the height of AIDS. All the while, Jacob is taunted mercilessly by the presence of alluring Satan, who urges remember his painful past and dour Death who urges him to forget and give up. Set in Cairo and Beirut; Sana'a, Stockholm, and San Francisco; this is a profound and winning story of the war between memory and oblivion and a spectacular portrait of a man and an era of deep political and social upheaval.
"A remarkable novel, a commentary of love and death, creativity and spirituality, memory and survival . . . brilliant . . . [it] hits an emotional nerve." ―Los Angeles Review of Books
"Laced with literary references . . . a kaleidoscopic storytelling style, and philosophical humor." ―New Yorker
---
Product Details
Paperback

304 pages

ISBN/SKU

9780802127198

Publisher

Grove Press (10/17/17)

Dimensions

5.5 x 0.8 x 8 inches

Tags
---