Showing 97 - 108 of 152 results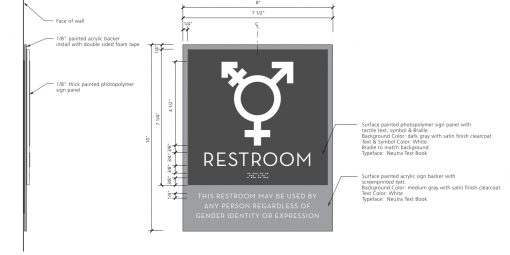 May 14th, 2013
We've added custom signage that more clearly communicates our desire to make our space safe for gender nonconforming members of our collective and community.
May 1st, 2013
During the month of May, we're doubling our Firestorm Book Club member discount. That's 20% off every book we stock!
Apr 8th, 2013
We've added a new section of great books with petite prices. Spanning topics from fiction to contemporary radicalism, these under-$10 titles are perfect for reading on a budget or gifting.
Mar 1st, 2013
We are thrilled to announce a new partnership with Goat Mountain Ranch Sanctuary, a ten year old safe haven for over 80 rescued animals in Leicester, NC.
Feb 13th, 2013
Buy any three locally made truffles today or tomorrow (2/13-2/14) and get one artisan chocolate free!
Feb 5th, 2013
Starting on February 11th, we will be observing new Winter Hours, with a closing time of 9pm, Monday through Thursday. We will remain open, as before, until 10pm on Friday and Sunday!
Jan 31st, 2013
This week we're offering 15% off all books and zines, with a portion of every sale going to support Red Emma's Bookstore Coffeehouse, a worker-owned and collectively-run infoshop in Baltimore, MD.
Jan 8th, 2013
We're proud to announce our sponsorship of the Fringe Arts Festival, featuring artists exploring the edges of their work, through collaborate and innovative performance. Check it out!
Dec 20th, 2012
We've prepared a special list of holiday gift ideas, custom tailored for your varied friends and family members!
Dec 17th, 2012
We're discounting our entire inventory of radical and independent literature this week! Click here for more details and our holiday hours.
Nov 21st, 2012
Join us this week for our annual book sale on the day after Thanksgiving! You'll save 20% to 30% on all new books and help sustain our work as a cooperative space and community resource.
Nov 12th, 2012
We're officially participating in the 2013 Asheville Go Local Directory. Fifteen dollars gets you an annual membership, funds public education and gets you big discounts on books!