Earlier this month we rolled out big changes to our Sustainers Program, with new tiers and perks via Patreon. This is a revamp that we've been planning for the last year, made necessary in part due to the changing reality of our operations during COVID.
Beginning in 2016, Firestorm's Community Sustainers Program sought to ensure our co-op had "the resources to do grassroots community work that is unmonetized and accessible to all." In addition to underwriting a vast assortment of programming, this support has played an existential role for our project, preventing the sort of financial insolvency that often overwhelms radical spaces.
As it became clear that a rapid return to in-person events would not be possible last year, members of our team began to question the role of our Sustainers Program. The "vast assortment" of events previously available at 610 Haywood Road was no longer possible, and our focus shifted towards a smaller number of virtual events that required new infrastructure and significantly increased staff time. To scale up and increase the range of what we could offer, we began experimenting with contract facilitators. Book clubs and discussions groups led by community organizers outside our collective (and in some cases, outside our timezone!) received extremely positive feedback and solidified the desirability of the new model.
With the pandemic's end nowhere in sight—and our new vision of community programming becoming increasingly clear—we wanted to relaunch our Sustainers Program in a way that conveyed our excitement with clarity and transparency. To that end, we've updated our Patreon page and added a monthly budget showing how we intend to use the funds collected.
What's New For Sustainers?
In keeping with the new model, we decided we needed new Patreon tier names. We settled on names appropriate to a radical bookstore: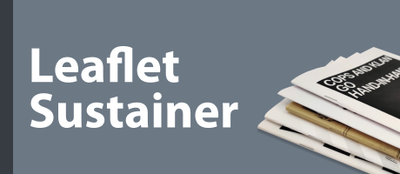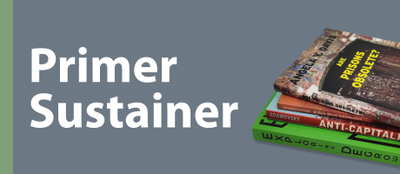 10% off all purchases
Free shipping†
A Firestorm tote bag†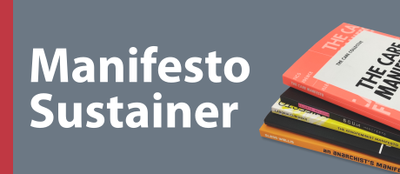 10% off all purchases
Free shipping†
A Firestorm tote bag†
A free zine each month†
10% off all purchases
Free shipping†
A Firestorm tote bag†
A free book each month
† New perks added in August
---
If you are an existing sustainer, you will automatically receive these new perks based on your monthly contribution, but you may need to update your mailing address in Patreon to receive a tote bag or monthly zine. If you previously elected not to receive perks but would like to change that decision, you can modify your subscription at patreon.com.
Of course, we hope that the best part of being a Firestorm Sustainer is knowing that you're supporting a unique project with a significant impact on its community—a community that has grown to include many people outside of Western North Carolina. Please check out our calendar for upcoming programming and our YouTube channel for a robust archive of past content.