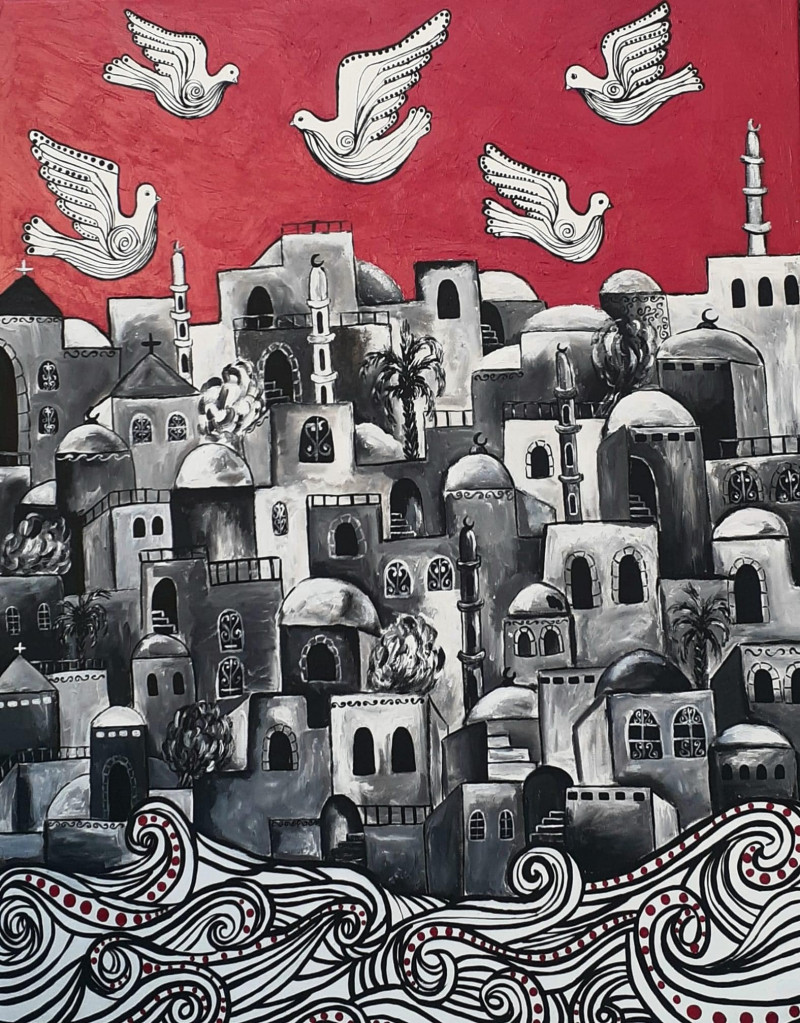 Oct 22nd, 2023
Against Genocide
A Palestinian Solidarity Panel
With the "iron-clad" support of the United States and other Western powers, Israel has made explicit its plan for the systematic destruction of Gaza and the Palestinian people. At this event, participants—including Palestinian and Jewish activists—will discuss the history of the occupation and the present campaign of dehumanization that's paving the way to genocide. We'll also explore the radical solidarities that are necessary to stop the assault on Gaza and secure a just peace.
This event is a fundraiser for The Hebron International Resource Network (HIRN), an organization based in the West Bank that is working to house Gazan workers deported to the West Bank by Israeli forces. Please consider bringing a cash donation! Firestorm will additionally be donating the net proceeds from all sales in-store and online.
Art by Heba Zagout, Palestinian artist killed with her two young children in an Israeli airstrike on Gaza on Friday, October 13.