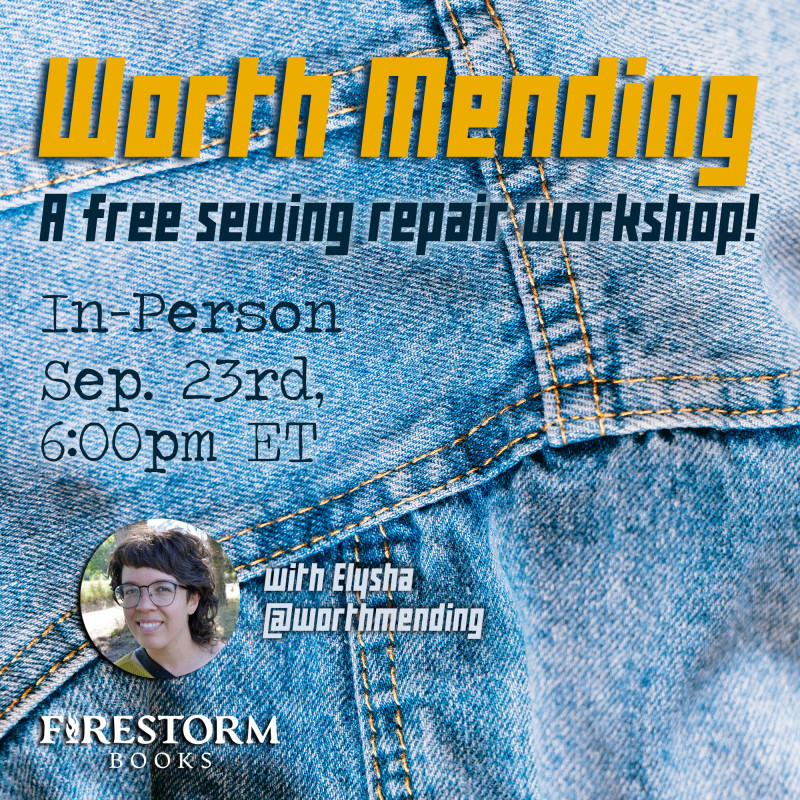 Sep 23rd, 2023
Worth Mending
Not sure how to tackle a mend? Looking to brainstorm ways to repair a garment? Functional artist Elysha is on tour, offering workshops on sewing repairs done by hand, including patches, seams, and buttons!
For this free workshop, participants are invited to bring their own garment to mend. Well-worn jeans, a favorite sweater, anything with a hole to patch! Elysha will bring mending supplies, including thread, yarn, needles, scissors, pins, and a range of different fabric for patches.
Elysha Schuhbauer creates functional art with thread, fabric, wood and found objects. They find the creative potential of working with (mostly) reclaimed, repurposed, upcycled and salvaged materials to be endless and empowering. You can find their work at worthmending.com or on social media @worthmending.