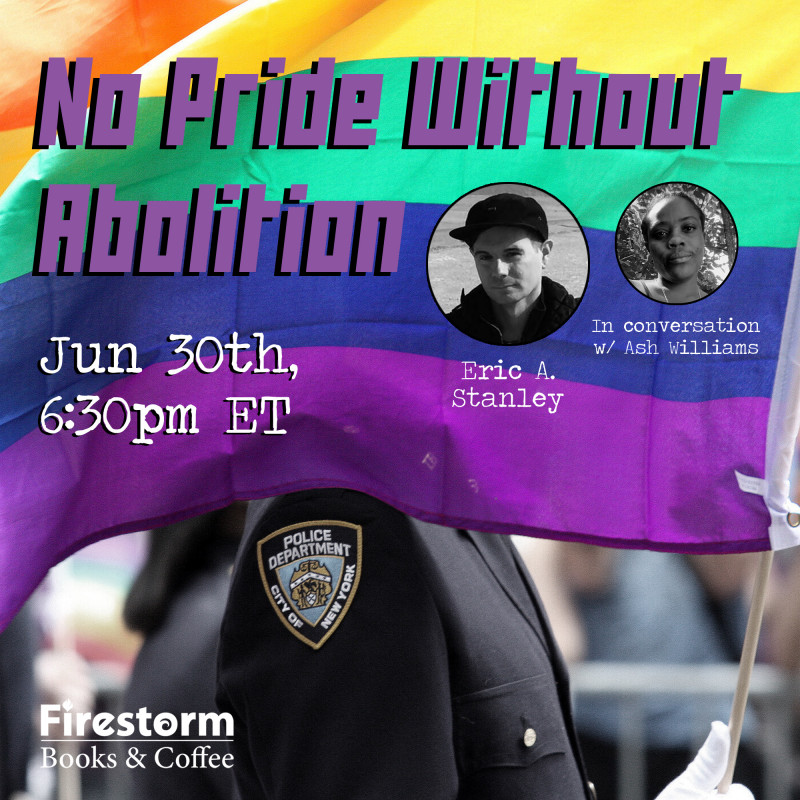 Jun 30th, 2022
No Pride Without Abolition
Eric A. Stanley joins us for this virtual discussion about their book, Atmospheres of Violence: Structuring Antagonism and the Trans/Queer Ungovernable, in conversation with anti-carceral and reproductive justice organizer Ash Williams, who recently finished facilitating a five-week reading group on the book.
Atmospheres of Violence is a study of the forms of violence levied against trans/queer and gender nonconforming people in the United States. While the recent past, roughly from the Stonewall uprisings of 1969 to the present, is usually narrated as a time of LGBT equality, with the repeal of Don't Ask Don't Tell, the expansion of hate crimes legislation, and marriage equality, during this same period there has been an escalation in murders of trans women, particularly those who are Black and Brown. It is within this contradiction, which Eric A. Stanley argues is a structuring antagonism, that Atmospheres of Violence dwells. Rather than suggesting that such violence is evidence of individual phobias, Stanley asserts that the consistency of such harms points to a much larger structure of our social world.
Eric A. Stanley is an associate professor in the Department of Gender and Women's Studies at the University of California, Berkeley. Along with Atmospheres of Violence, Eric is also an editor of Trap Door: Trans Cultural Production and the Politics of Visibility (and with Nat Smith, Captive Genders: Trans Embodiment and the Prison Industrial Complex.
Ash Williams is an anti-carceral and reproductive justice organizer. He received his BA in Philosophy from UNC Charlotte in 2014 and his MA in Ethics and Applied Philosophy from UNC Charlotte in 2015. For the last 4 years, Ash has been vigorously fighting to expand abortion access by funding abortions and training other people to become abortion doulas.