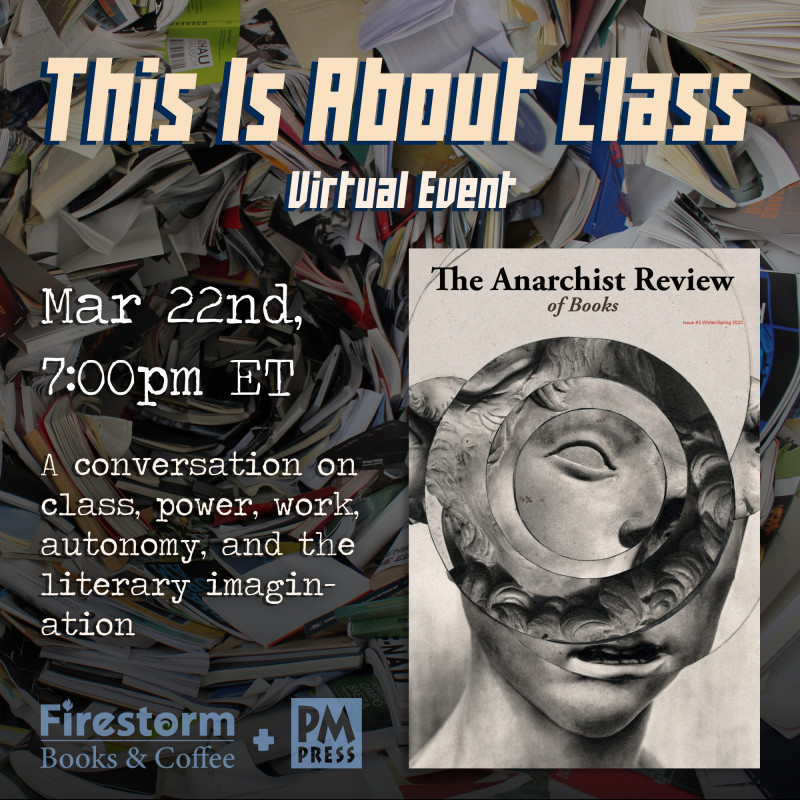 Mar 22nd, 2022
This Is About Class
Authors Cara Hoffman—a founding editor of The Anarchist Review of Books—and Cynthia Cruz, whose work is featured in the Spring issue of the magazine, come together to talk about class, power, work, autonomy and the literary imagination in this online event.
Cara Hoffman is the author of three New York Times notable books, the most recent Running was an Esquire Magazine Best Book of the Year and an Autostraddle Best Queer and Feminist Book of the Year. A Macdowell Fellow and an Edward Albee Fellow, she has been nominated for a Folio Prize and has taught as a visiting lecturer at Oxford University. Her collection of short stories, Ruin, is forthcoming from PM Press in April.
Cynthia Cruz is the author of six collections of poems. Disquieting: Essays on Silence, a collection of critical essays exploring the concept of silence as a form of resistance, was published in 2019. The Melancholia of Class: A Manifesto for the Working Class, an examination of Freudian melancholia and the working class, was published by Repeater Books in 2021. Cruz is currently working on a book on the working class, the death drive, and negative freedom and is pursuing a PhD in Philosophy at the European Graduate School.