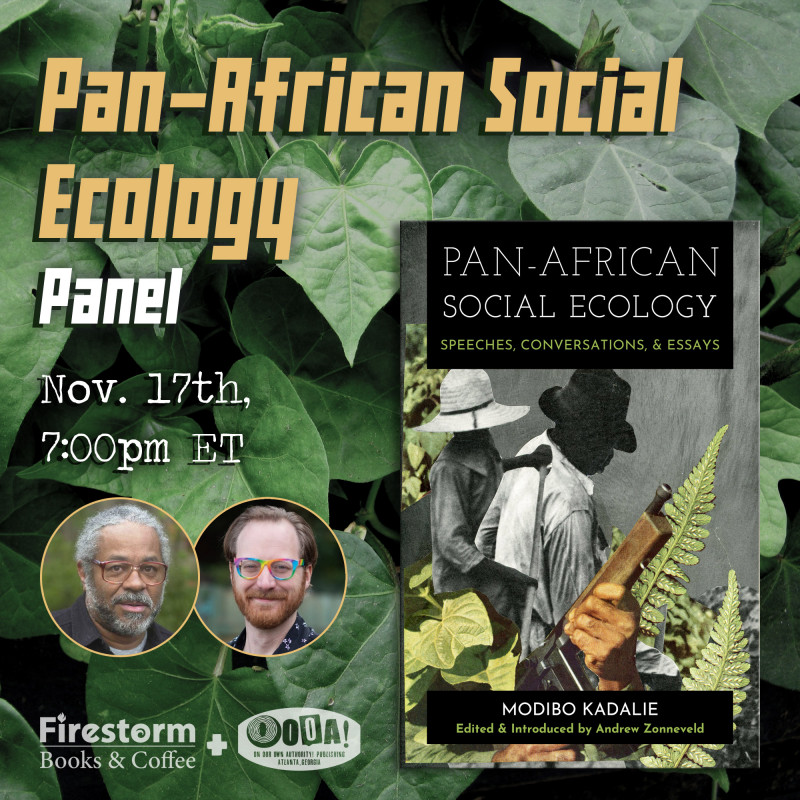 Nov 17th, 2021
Pan-African Social Ecology Panel Discussion
Social ecologist and lifelong revolutionary organizer Modibo Kadalie joins editor Andrew Zonneveld for a community-based Q&A.
In October, Firestorm hosted a six week reading group focused on Kadalie's Pan-African Social Ecology: Speeches, Conversations, and Essays. Now we are excited to welcome the author and editor of the book for a panel discussion with participants from the concluded reading group! Whether you've already read Pan-African Social Ecology or not, this event will be a stimulating introduction to the intersections of Black liberation and ecological activism in the era of climate change.
For the newly politicized, the book offers a useful reflection on the pan-Africanist movements of Kadalie's day, highlighting its successes, blunders and legacies, while introducing concepts of anti-statism, anti-capitalism and community-building.

For the experienced organizer, the real beauty of the book is in Kadalie's practice of auto-ethnography as a movement participant. As organizers, striking the imperative balance between the individual and the collective, no less retrospectively, is a monumental task that Kadalie has achieved here with grace, warmth and wisdom.