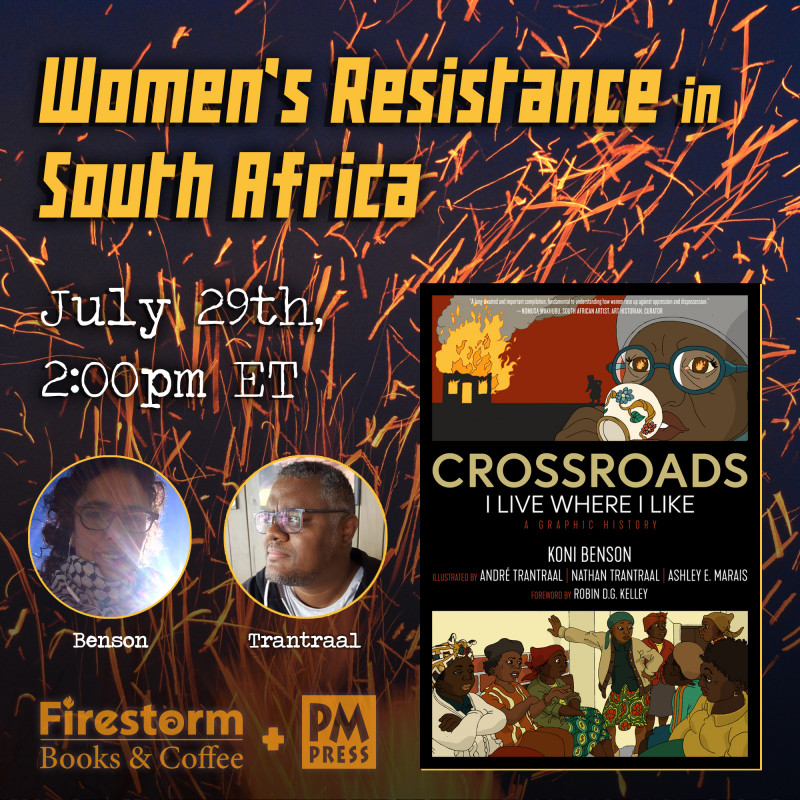 Jul 29th, 2021
Women's Resistance in South Africa
Author Koni Benson and illustrator André Trantraal discuss their new collaboration, Crossroads: I Live Where I Like: A Graphic History (PM Press), in this virtual event.
I Live Where I Like is a graphic nonfiction history of women-led movements at the forefront of the struggle for land, housing, water, education, and safety in Cape Town over half a century
Koni Benson is a historian, organizer, and educator. She is a lecturer in the Department of History at the University of the Western Cape in Cape Town, South Africa, where she is committed to creative approaches to history that link art, activism, and African history in her work with various student, activist, and cultural collectives in southern Africa.
André Trantraal is a writer, illustrator, and translator from Bishop Lavis, Cape Town. He is the writer of the comic books Coloureds and Stormkaap. His work has been exhibited in Amsterdam, Hamburg, and Cape Town and his political cartoons have appeared in a range of South African newspapers.