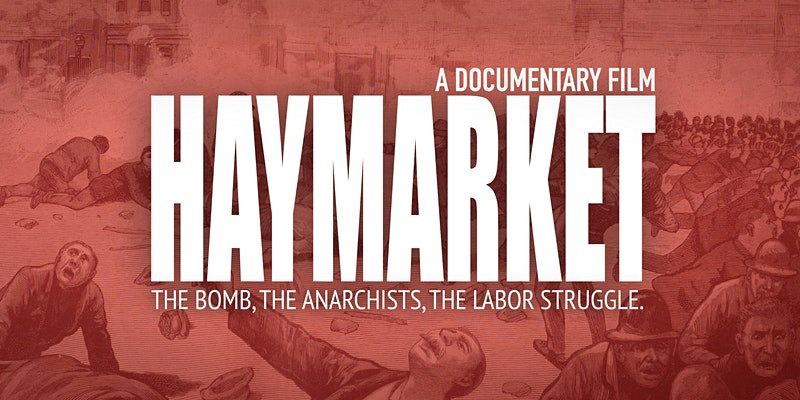 Tuesday, May 4th, 7:00pm – 9:45pm ET
HAYMARKET Documentary Film Screening
The notorious Chicago Haymarket Tragedy (also known as the Haymarket Square Affair), where a bomb thrown into the ranks of police was followed by an eruption of panic and violence resulting in a trial and execution of presumably innocent workers' rights activists, is examined in this feature documentary film. Expert historians and professors present the history of the bomb, the anarchists, other political movements of the 19th century, and the labor struggle of working people fighting for a shorter work day during the industrial might of America's Gilded Age. A must-see documentary for labor history and the understanding of the American working class.
Following the screening, there will be a virtual discussion with the film's director via zoom.
Adrian Prawica is an award-winning filmmaker, director, producer, and cinematographer specializing in advertisement, documentary, and sports racing genres. His notable works include documentary films on Chicago history, as well as advertisement and documentary works broadcast in the United States and abroad.
Content Warning: This event may include discussion of violence.